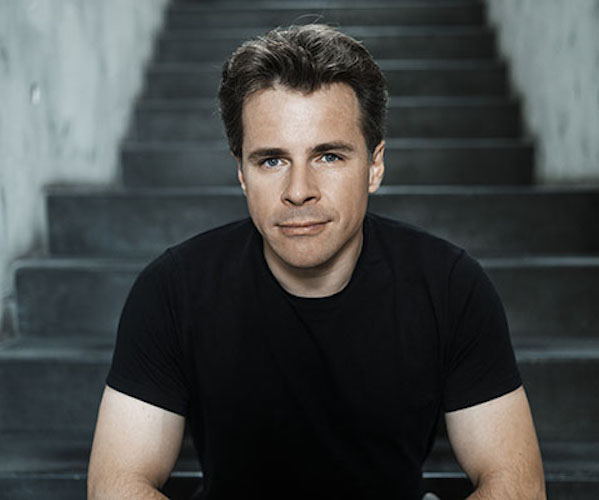 By Aaron Keebaugh
Bold and colorful by turns, this disc offers an ideal introduction to Hans Rott, a composer who has slowly surfaced from the dark corners of history.
Hans Rott: Symphony No. 1 in E major; Mahler: Blumine; Bruckner: Symphonic Prelude in C minor. Bamberger Symphoniker. Jakub Hrůša, cond. Deutsche Grammophon.
There's no doubt that the Scherzo to Hans Rott's Symphony No. 1 in E major sounds familiar. With a French horn line soaring over a ländler rhythm, the music builds steadily before evaporating into a mysterious Trio. It's easy to think that such sounds originated with Mahler, who achieved such an effect in his own First Symphony. Yet Rott's actually came first.
Completed in 1880 though never performed in the composer's lifetime, Rott's music walks the wire between Brucknerian grandeur and Mahler's world-embracing vitality. Commendably, Jakub Hrůša and the Bamberger Symphoniker are shedding new light on this remarkable score. Bold and colorful by turns, this disc offers an ideal introduction to a composer who has slowly surfaced from the dark corners of history.
The Symphony in E major was the grandest score by a solitary figure who struggled and lost against personal demons. Lauded by Bruckner at the Vienna Conservatory, Rott composed the work in the elder master's shadow. And for that reason, the conservatory faculty — save for Bruckner — derided Rott as an epigone. Unfortunately, Rott made the mistake of showing it to Johannes Brahms. No fan of Bruckner's influence in Vienna, Brahms told the young composer to give up music entirely, sending Rott into a deep depression. His mental health only declined from there. He reportedly pulled a revolver on a passenger in a train believing that Brahms had hidden dynamite in one of the cars. Rott spent the last four years of his life in the mental ward of the Vienna General Hospital, dying there in 1884 at age 25.
The symphony, however, shows a healthy mind with a remarkable grasp of a long-term tension and release. Nearly an hour long, the score channels an elemental, up-from-the-depths momentum as well as a haunting distance.
The work opens in darkness. Yet there are splashes of light played out through flickering woodwinds and warm trumpet solos. A regal pomp brings the initial movement to an arresting culmination.
An organist like Bruckner, Rott channels a hymnic solemnity in the second movement. But, here too, winds and strings offer a splash of light. That mix of reverence and verve mark the remaining movements. The Scherzo bounds and lilts, while the expansive finale unfolds organically — even Brahms-like — propelled by simple pulses and spare textures. In Rott, one hears both a culmination of Viennese romanticism as well as a glimpse of what was coming in the years ahead.
There have been a smattering of recordings since the symphony was premiered belatedly in 1989 by Gerhard Samuel and the Cincinnati Philharmonia Orchestra. Many are capable readings, with Leif Segerstam's 1992 performance with the Norrkoping Symphony Orchestra capturing the full range between introspection and exuberance.
But Hrůša leads the pack with the most seismic vision of the work's sweeping form. His broad tempos reveal every detail without sacrificing urgency. And there's plenty to enjoy along the way. The gleaming winds and strings of the Bamberger ensemble provide a foil for the other in the opening movement, which the conductor shapes through vivid crescendos. A sense of angst and struggle come to the fore in the otherwise serene "Sehr langsam." Hrůša teases the bucolic zest out of the Scherzo; the Trio offers a delicate, even chamber-like complement. Hrůša builds the tension slowly in the finale. The theme central to the movement — a nod to Brahms — culminates in a satisfying denouement. With all its tasteful empathetic shaping, this performance conveys everything that's exceptional about Rott's little-remembered but highly original composition.
Two additional tracks only enhance your appreciation of Hrůša's perceptive artistry. He leads Mahler's Blumine with a keen eye trained on every tittering orchestral effect. Bruckner's Symphonic Prelude in C minor also comes off splendidly in all its Wagnerian power. For this music, that's about as good as it gets.
---
Aaron Keebaugh has been a classical music critic in Boston since 2012. His work has been featured in the Musical Times, Corymbus, Boston Classical Review, Early Music America, and BBC Radio 3. A musicologist, he teaches at North Shore Community College in both Danvers and Lynn.