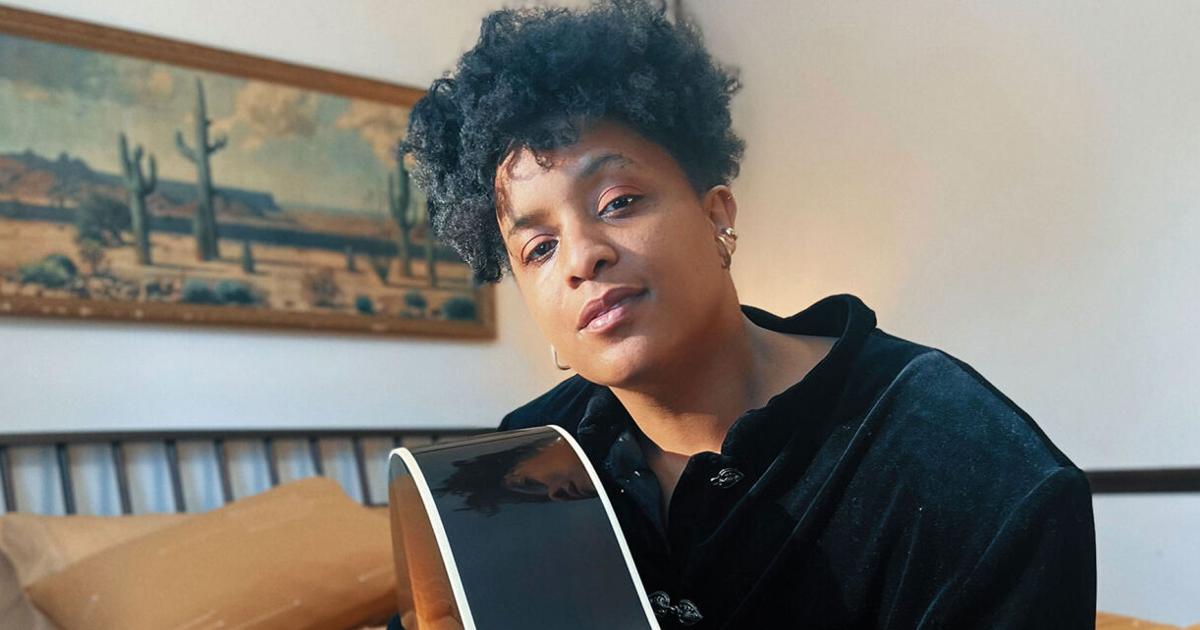 There's a wide array of folks who carefully examine country music, whether in print journalism, broadcasting or both. Many have published or are publishing books; some are also musicians. We've invited a handful to share their take on the present and future of country. Read a sampling of their responses on topics from artists who deserve more recognition to the biggest challenges facing the industry in the year to come.
---
Respondents:
Jessica Blankenship: owner and founder, Kentucky Country Music; Nashville News Roundup correspondent, WFKY-FM; executive director, Kentucky Music Hall of Fame & Museum
David Cantwell: Rolling Stone Country
Rachel Cholst: No Depression; Rainbow Rodeo; Adobe & Teardrops; Nashville Scene
Justin Cober-Lake: Spectrum Culture; PopMatters; Dusted
Dr. Tressie McMillan Cottom: The New York Times; Vanity Fair; author, Thick: And Other Essays (The New Press)
Kevin Coyne: founding editor, Country Universe
Steacy Easton: author, Why Tammy Wynette Matters (forthcoming, University of Texas Press)
Amanda Haggard: Nashville Scene; Chapter16.org; co-editor, The Contributor
Kristin Hall: Associated Press
Charles L. Hughes: Slate; Oxford American; author, Why Bushwick Bill Matters (University of Texas Press)
Hunter Kelly: Rolling Stone; Apple News; producer and host, Neon Songbook Radio and Proud Radio on Apple Music Radio
Kelly McCartney: host, Record Bin Radio on Apple Music Country
Marissa R. Moss: Rolling Stone; Vulture; Nashville Scene; author, Her Country (Holt, Henry & Co.)
Rissi Palmer: singer-songwriter; host, Color Me Country Radio on Apple Music Country; contributor, Whose Country Music? (Cambridge University Press)
Chris Parton: Nashville Lifestyles; The Bluegrass Situation; Nashville Scene
Amos Perrine: No Depression
Ron Wynn: The Tennessee Tribune; Tennessee Jazz and Blues Society; The Bluegrass Situation; Nashville Scene
---
Name your favorite country song and your favorite country album released in 2022.
Plains, "Abilene"; Adeem the Artist, White Trash Revelry —Marissa R. Moss
Maren Morris, "I Can't Love You Anymore"; Lissie, Carving Canyons —Kelly McCartney
Lainey Wilson, "Heart Like a Truck"; Zach Bryan, American Heartbreak —Kristin Hall
Willi Carlisle, "Life on the Fence"; Justin Hiltner, A Place at the Table —Steacy Easton
Maren Morris, "Detour"; Morgan Wade, Reckless —Rissi Palmer
Hailey Whitters, "Everything She Ain't"; Ernest, Flower Shops (The Album) —Chris Parton
Noah Kahan, "Stick Season"; Miko Marks, Feel Like Going Home —Dr. Tressie McMillan Cottom
Sunny Sweeney, "Easy as Hello"; Zach Bryan, American Heartbreak —Jessica Blankenship
Paisley Fields' "Jesus Loving American Guy" is a delightful kick in the ass. I wish Jamie McDell's self-titled debut received more love. She's an accomplished lyricist and explores feminism (and femininity) in really beautiful ways. —Rachel Cholst
"Middle of a Heart" by Adeem the Artist unpacks the toll of PTSD and American gun culture within the structure of a classic country ballad. Absolutely brilliant, empathetic songcraft from a queer artist out of East Tennessee doing the work of humanizing the right-wing, flag-waving crowd that's working to dehumanize the LGBTQ+ community. —Hunter Kelly
Nothing else is even close to Tami Neilson's Kingmaker. The most original, invigorating voice in country music, in both her vocal delivery and songwriting, in a very long time. —Amos Perrine
Kane Brown's "Whiskey Sour" showcases his emotive phrasing alongside 2022's best fiddle work. Tami Neilson's Kingmaker is a tour de force feminist statement that fearlessly diagnoses country music's ailment while embodying a cure. —Kevin Coyne
Tanya Tucker's "Ready as I'll Never Be" has been on repeat. Orville Peck's Bronco is a really fun record full of songs and fuckin' and fightin'. —Amanda Haggard
Does Amanda Shires still count as country? Everyone seems to think so — though I have my doubts — so I'll go with "Hawk for the Dove" and Take It Like a Man. —Justin Cober-Lake
"Thank God" by Kane Brown and Katelyn Brown is a beautiful duet expressing praise, joy and thanks that could only be from two people sharing their love and devotion to each other. Miko Marks' Feel Like Going Home is a definitive personal statement that reveals her tremendous vocal ability and mastery at storytelling and is a testament to perseverance from someone who is finally enjoying the adulation she's always deserved. —Ron Wynn
In an extremely strong year for country albums, my favorite was Molly Tuttle's popgrass Crooked Tree. Tied with the title track, my favorite song was Tuttle's pluralist anthem "Big Backyard" — full of sing-along fun and political potential. —David Cantwell
No song hit me harder or more consistently than Molly Tuttle's "Crooked Tree," a loving tribute to difference that manages to avoid easy clichés of either inspiration or pathos. I hope it becomes the standard that it already feels like. Jake Blount's The New Faith is the kind of album that remakes the world. Blount confronts the genocidal American past and our climate-catastrophic future by drawing from the linked traditions of Black spirituals/freedom songs, work songs and blues to see what musical, political and survival strategies might be gleaned from them. The songs envision the future by reckoning with and then remixing the past, which is perhaps the core mission of country music. —Charles L. Hughes
---
What song or album was the biggest disappointment of 2022?
I applaud how Tyler Childers approached the gospel set Can I Take My Hounds to Heaven? through a multiplicity of sounds and arrangements. But the only disc I've returned to is the third — the "Joyful Noise" versions — where Childers deconstructs the songs into unexpected components, adding samples, noise and a welcome dose of strangeness. While the first two discs seem like a missed opportunity, I have a feeling the third will be in my rotation for a while, and we all know that hitting one-third of the time will still get you in the Hall of Fame. —Charles L. Hughes
It's more a lack of imagination from the mainstream when it comes to saying anything in the music. Male artists lazily rehash tired trends from the 2010s while their wives parrot retreaded, tired lies about the queer community from Anita Bryant's 1970s. —Hunter Kelly
Aside from the obvious horrible stuff, country radio not seizing the more "traditional" songs from women like Maren Morris ("I Can't Love You Anymore") and Kelsea Ballerini ("You're Drunk, Go Home"). —Marissa R. Moss
Zach Bryan is a good writer, and his chasing the algorithm makes total sense, but it means that a half-dozen worthwhile tracks are buried under dross. —Steacy Easton
Orville Peck's Bronco. —Amos Perrine
Maren Morris' Humble Quest wasn't bad — it just didn't quite get there for me. She's still awesome. —Chris Parton
Carrie Underwood's Denim & Rhinestones, where she threw all of the nuanced vocal technique from My Savior out the window and went full '80s hair band. —Kevin Coyne
I wanted to love Kane Brown's "Like I Love Country Music" and just couldn't. On both general principle and the album's merits, Jason Aldean's Georgia is trash. —Dr. Tressie McMillan Cottom
It's hard for me to say anything negative about Willie Nelson, a favorite since Red Headed Stranger. I wanted so much to love A Beautiful Time, and I applaud the fact he's still making new music at 89 — and that the audience is willing to listen. But I cannot honestly say this ranks with his classic releases. —Ron Wynn
---
Who was your favorite country artist who flew under the radar in 2022?
Sunny War —Kelly McCartney
Autumn Nicholas —Marissa R. Moss
Teddy and the Rough Riders —Justin Cober-Lake
Valerie June deserves the same attention given to performers like Mickey Guyton. —Ron Wynn
Country gospel tends not to be thought about. Brent Cobb's And Now, Let's Turn to Page … is very good. Justin Hiltner's A Place at the Table is both a brilliant gospel album and also a genius example of the queer unsettling of the form. —Steacy Easton
Mariel Buckley's look at small-town life from a queer perspective on Everywhere I Used to Be merges the joy and alienation so many of us in the queer community feel every day trying to find a space in country. —Hunter Kelly
Morgan Wade and Ian Noe's real songs about life never go out of style, and both have unique voices. —Jessica Blankenship
Melissa Carper's Ramblin' Soul is perhaps her best in a string of delightful records. —Charles L. Hughes
The Reklaws had a Canadian No. 1 with "11 Beers." It didn't get American radio play — a shoulda-been summertime hit. —Chris Parton
I wish everyone would spin Maddie Zahm's You Might Not Like Her at least once. —Dr. Tressie McMillan Cottom
A Canadian living in New Zealand, Tami Neilson makes few U.S. appearances — only two in 2022, one at AmericanaFest. Having released four great albums in a row with no airplay here, it's as though she's in the Mariana Trench. —Amos Perrine
Breland's fusion of '90s country with contemporary pop and hip-hop on Cross Country deserves to break through. —Kevin Coyne
Gabe Lee has been one of my favorites since his 2020 release Honky Tonk Hell, and in 2022, the Nashville native put out The Hometown Kid, a great ode to Music City. —Kristin Hall
I felt like S.G. Goodman was under the radar and then suddenly was everywhere all the time.  —Amanda Haggard
Jessye DeSilva's Landscapes is a gorgeous illustration of folk-rock's staying power. Their lyrics are almost as lush as their vocals. They also do so much to support the LGBTQ+ country community and led The Black Opry Revue's band at AmericanaFest. —Rachel Cholst
---
Who do you hope will make waves in 2023?
H.C. McEntire —Kelly McCartney
Denitia —Rissi Palmer
Hailey Whitters —Chris Parton
Martha Spencer —Amos Perrine
Tami Neilson —Justin Cober-Lake
Roberta Lea, Jordyn Shellhart, Bella White, Jake Blount, Miko Marks —Marissa R. Moss
It's time for Mya Byrne to take center stage with her Aaron Lee Tasjan-produced Rhinestone Tomboy. Country has become ground zero for transgender backlash, and I can't wait for Mya to continue to defy it. —Hunter Kelly
We have the strongest female performers since maybe the 1990s — and though they do well on awards, they appear on the radio less, and I think are written about less. As much as I loved Palomino, it would be nice if non-country critics wrote like there were more women making country music than Miranda Lambert. —Steacy Easton
The Black Opry Revue made a huge splash in 2022, and I'm excited to see all of the triumphs coming their way in 2023. —Rachel Cholst
After Patty Loveless brought the house down at the CMAs, I want to see her long-overdue induction into the Hall of Fame and for her to get back on the radio with one of those Stapleton duets. —Kevin Coyne
Roberta Lea, set to release her debut full-length, has the potential to not only be a crucial voice in the ongoing Black country renaissance, but also to score hits with her catchy, textured and beautifully sung originals. Lea is one of the many artists in the Black Opry community who sound equally at home in both mainstream and Americana formats, and demonstrate the slippery and incomplete distinctions between them. —Charles L. Hughes
I see Lainey Wilson and The Steel Woods continuing from the momentum of 2022. Kentucky's singer-songwriter scene continues to grow with Nicholas Jamerson, Grayson Jenkins, Cole Chaney, Brit Taylor, Angaleena Presley and more. —Jessica Blankenship
I am always here for Joy Oladakun's takeover. —Dr. Tressie McMillan Cottom
Brittney Spencer is going to blow the roof off 2023, I guarantee it. —Kristin Hall
Jake Blount and Jessy Wilson are striking artists whose music has country roots, but also is steeped in blues sensibility and soulful edge. Sadly, their sound may be too country for Black radio and too Black for country radio. —Ron Wynn
---
What was the country music industry's biggest mistake of 2022?
So many things in country music that appear to be a mistake are actually intentional and engineered — the way things always are and always have been. The biggest hurdle in the way of a better future is for all of us to acknowledge that fact. —Marissa R. Moss
Framing the social media exchange between Brittany Aldean, Maren Morris and Cassadee Pope as interpersonal beef or a harmless catfight. This is about people's lives. Rather than making this a moment for educating about why trans rights are important, the media focused on the personalities. Most egregiously, nobody centered trans voices — particularly those of trans country artists. —Rachel Cholst
The continued attempt to play dumb and uninformed about politics to avoid backlash when you've shared the stage with Ron DeSantis or other anti-LGBTQ zealots is wearing especially thin. It's even more pronounced when the leaders of the anti-LGBTQ movement, namely Matt Walsh, are leading the threats against programs for LGBTQ youth at Vanderbilt University, literally a few blocks from Music Row. —Hunter Kelly
Big Country thinks it can be a big-tent genre by being homogenous. It makes money but it kills the music. It cannot go on forever. Ask rock music. —Dr. Tressie McMillan Cottom
Not making the whole year about Loretta Lynn. —Chris Parton
Not giving Naomi Judd her flowers when she was still here to receive them. —Kristin Hall
Country's re-embrace of Morgan Wallen — and the way that plays into larger narratives of white redemption that have been central to U.S. racial politics in music and elsewhere — was a predictable yet massive failure. The rise of the "uncancelable" rhetoric surrounding Jason Aldean and others signaled that mainstream country is yet unwilling to commit to fundamental change. Violent attacks on LGBTQ+ people are being supported by some of country music's biggest stars, while those who speak out against bigotry, like Maren Morris, are attacked as outsiders. In contrast with the astonishing number and variety of powerful records by queer country artists this year, this retrenchment of power players around reactionary politics is both predictable and deeply disappointing. —Charles L. Hughes
Every country critic has a list of queer, women, gender-nonconforming and BIPOC country artists who are making the best music of their lives right now. They don't show up on the radio, and aren't considered as part of the Opry discourse. That seems doctrinaire, among certain kinds of leftists, but it has reached a crisis pitch for me — especially considering the rise of anti-trans and anti-queer sentiment and legislation. Also, put Freddy Fender in the fucking Hall of Fame already. —Steacy Easton
---
What is the biggest issue facing country music in 2023?
Whether the commendable steps taken to broaden country music continue in 2023 — or begin to fade. A backlash seems to always set in whenever progress is made, and no doubt there are those in the country audience tired of hearing about diversity and inclusion. Those people fail to understand that by embracing those issues, you have a chance to hear a much wider, more intriguing menu of music. —Ron Wynn
Black artists still really have to tiptoe around in country music. —Amanda Haggard
Saying nothing about country's unbearable whiteness merely encourages extremists (and the people they mobilize) to lay claim to a tradition that belongs to everyone. When mainstream country orgs only make halfhearted gestures at diversity, historically marginalized artists only become more alienated. —Rachel Cholst
Monopolistic control over venues and touring is not just a problem in country music, but the genre has a lot to lose if fans distrust the ticketing process or are priced out of live shows. —Kristin Hall
Look at critics' lists of best albums for 2022 or the main categories at the Grammys, and you'll see mainstream country is largely left out. Lack of musical innovation and an insistence to never challenge far-right fans' views is rendering commercial country music irrelevant to the rest of the world. —Hunter Kelly
The continuing need to broaden who and what is considered "country" and to recognize that the best music comes from artists who are putting one foot in the past and one foot in the future. This is about making an actual effort to expand the field of who benefits from mainstream resources as well as avoiding the poisonous language of musical purism. —Charles L. Hughes
The fracturing of the genre into two halves — one of which I am worried is a little too self-serious, and one of which I feel is complicit in murderous violence against queer and trans folks. When casual racism and homophobia are rewarded, that tightens and narrows what the genre might support in the next few years — while some of the best music created in decades gets pushed to the outer edges. —Steacy Easton
---
What is the biggest hurdle to making important changes in the industry in 2023?
For the past two years, the focus has been inclusion and diversity, and then this year, it felt as if everyone said, "Whew, glad we solved that!" I hope the industry as a whole (not just the usual suspects who do a lot of the work) takes a real, unflinching look at itself and figures out how to be truly diverse and inclusive. Changing hiring and promotion practices as well as decisions on who really gets a seat at the table is key, because who's making the calls is more important than who's singing the songs. Also, making sure that diverse hires aren't going to just uphold the status quo is extremely important. A yes man is a yes man. —Rissi Palmer
Not making changes and not having hard conversations led to Morgan Wallen's runaway success. The bottom line is booming, so no one in power actually checks Jason Aldean's fascist wife for fear of alienating a core artist. They'll keep trying to pretend everything is fine to keep the money rolling in. —Hunter Kelly
The notion that authenticity means narrowing scope. By acting as though it were the '40s or the '50s, country always risks acting like the rigid, narrow, restrictive music its detractors claim it is, instead of the varied, compelling sound that it's always been at its best. —Ron Wynn
At this point, I'm pretty sure people are scared to put their money where their mouth is. They are also afraid to admit when they are not the right people to make these changes. I hope industry leaders understand this about themselves and empower people with the skills and know-how to take leadership roles — if not the outright leadership role — in their organizations. —Rachel Cholst
Can't decide if it's those music bizzers and fans who want country to stay de facto Jim Crow. Or if it's those good folks who believe country must change but lack any real sense of, you know, urgency about it. Flip a coin. It'll come up white people either way. —David Cantwell
We talk with Chapel Hart, discuss the intersection of trans rights and roots music, take a deep dive into data and more