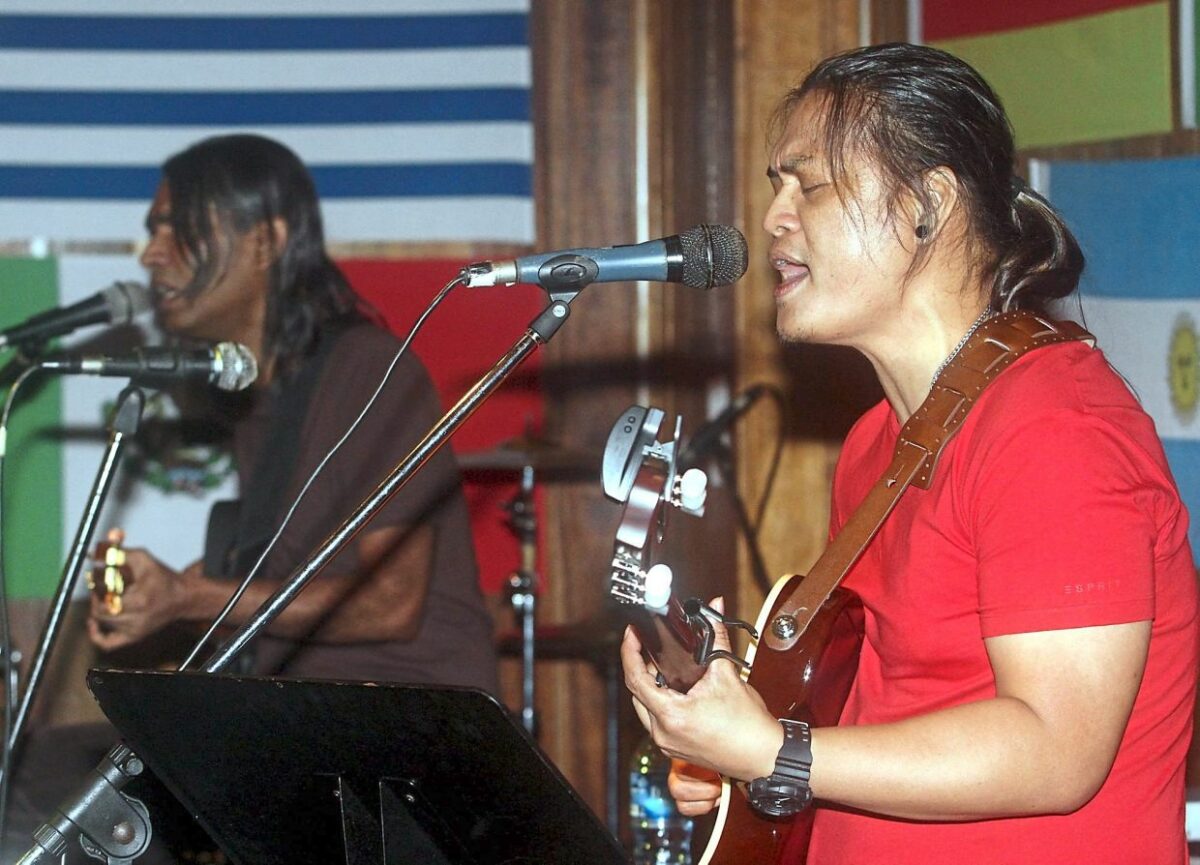 WITH just a little more than a month till the new year, things are certainly ramping up on the nightlife scene, though the World Cup has put a slight dampener on the music side of things. Not a football fan? Here is a small selection of venues where you can kick back, relax, grab a cold one or two and enjoy a night out with some music thrown in for good measure.
ELLI ROCKS TTDI
26-A, Jalan Datuk Sulaiman, Taman Tun Dr Ismail, Kuala Lumpur
WhatsApp: +601134225566
Set in the heart of one of TTDI's bustling commercial areas, Elli Rocks serves up "gin'o'clock" from 3pm to 8pm and is also a hotspot for live music. Singer Sharin takes the stage on Wednesday nights, while Gerard Anthony belts out acoustic tunes on Saturday nights. On Friday nights, get into the groove with Jeremy Danker.
PORKVILLE
Lot 3, Lorong Utara (B), PJS 52, Petaling Jaya
Tel: 016-324 1455
There's no prize for guessing what takes centrestage here – all things pork. However, the outlet also serves up some great music with Mark Renesh lightening the mood here every Tuesday night. Gerard Singh continues his solo sessions on Friday nights, while on Sunday, the Double Aze duo of Albert Sirimal and Allan G take the stage for some acoustic delights.
9FIVEQ RESTOBAR
34 Jalan USJ9/5Q Subang Jaya
Tel: 010-277 2909
Priding itself on good food, great drinks and amazing live music, this gem that's tucked away in Subang Jaya serves up live jams every night. Crooner Gerard Singh takes it solo as he brings his charm and talents to the stage every Tuesday night. On Wednesday, Soon King and Erwin are in the house to entertain.
BACKYARD PUB & GRILL
28 Jalan Sri Hartamas 8, KL
Tel: 011-6135 5473
Almost an institution in its own right, Backyard has been serving up good times, great food and amazing vibes for over 30 years. While the grub is great and the drinks are refreshing, there is also plenty of music on offer here in the heart of Sri Hartamas. On Thursdays, talented guitarist Mark Renesh teams up with songstress Brenda Lee to let the good times roll.
SWIG
123A Jalan Gasing, PJ
Tel: 016-2524199
A relatively new kid on the block, Swig is a retail outlet with a good selection of wines and liquors by the bottle. A selection of hand-picked cocktails are also available. Live offerings are aplenty here, though on hold for the World Cup.
SALA ROOFTOP BAR
Sheraton Petaling Jaya, Lorong Utara C, PJ
Enjoy a night out on top of the world, or at least atop one on the tallest buildings in Petaling Jaya. Sala also has live music with some great musicians including Mark Renesh, who is joined by the inimitable Brenda Lee on Wednesday nights.
ELEPHANT ROCK
D2-G3-3, Publika, 1 Jalan Dutamas 1, Solaris Dutamas
Tel: 012-372 2465
Elephant Rock has come a long way from humble beginnings in Aman Suria and now calls Publika home. Still serving up great food and cocktails, the outlet is also home to "Gin O'Clock" from 3pm everyday when gin mixes are available at RM4.40 per gin mix. Russell Curtis livens up the nights on Wednesdays.
MEZZE LOUNGE
132 Jalan Kasah Medan Damansara, KL
Tel: 011-3689 6393
Sophisticated, yet relaxed, Mezze's lounge offers an extensive range of imported wines, spirits and handcrafted cocktails. There's also a great humidor for cigar lovers, and on Fridays and Saturdays, get a taste for the jazzier, funkier side of life with a selection of musicians taking the stage. Tonight, Prime Time serves up musical goodness.
Dani Komari lights up Bobo KL with a selection of jazzy vibes tonight and tomorrow.
BOBO KL
65-2 Jalan Bangkung, Bangsar, KL
Tel: 012-263 8603
Another live space in Bangsar for music fans to get into the groove. Tuesday nights are Gitar 'n Jiwa nights for an acoustic thrill. Six nights of great acts can be found here so there is something for everyone. Tonight and tomorrow night, Dani Komari marks a return to the stage at Bobo KL with a bit of "This, That and Jazz", offering her own takes on jazz standards as well as a host of original material. Next week, on Dec 1, 2 and 3, Rozz and Poova combine their dynamic vocal powers for a night themed "Hopelessly Devoted" in tribute to the late Olivia Newton-John. Accompanied by Simmy on keys, Icco on bass, Jeremy on guitar and Ralph on drums. Get your tickets at www.cloudtix.co/bobokl
MERDEKARYA
352 Jalan 5/57, PJ
Tel: 016-207 1553 Website: www.merdekarya.com
One of the top places for indie vibes in the Klang Valley, Merdekarya has been supporting local singer-songwriters for a while now. Tonight, pop punk is the order of the day with Airwaves on Fire ready to light it up. Tomorrow night, Putrabumi gets into gear with a selection of original Malaysiana rock. There are also open mic slots available, so check out its website.
SAINTS BAR
11-1 First Floor Jalan Sri Hartamas 7, KL
Tel: 017-979 7148
When it comes to themed bars, there are plenty but Saints does things a little different by choosing to pay homage to a group of educators: the Lasallian community in Malaysia. Brothers, teachers, students – past, present and the forgotten. The outlet also celebrates the contributions of the La Salle Brothers to education in Malaysia and there is a nifty series of paintings on the wall of various La Salle institutions in Malaysia, including St John's Institution in Kuala Lumpur. On Wednesday, Riza takes on the live sessions at Saints for music to brighten the midweek blues. Thursdays see veteran axeman Colin Jansen in the house alongside Ice for a blast. Hitting the stage on Friday nights are Arab and Badar, two musicians who need no introduction to regulars on the scene as they have been perfecting their art over the years.
TEN
125 Jalan Gasing, PJ
Tel: 012-218 1866
Plush is the word to describe this delightful joint in the heart of PJ which serves up tasty food, good drinks and a great time. It just kicked off its midweek Ladies Night special last week, so join the Dazle Babes on stage every Wednesday from 8pm onwards for a great time after dark.
CRANE KL
78 Jalan Sultan, KL
WhatsApp: 013-218 5712 Website: cranekl.com
Another Chinatown hotspot, Crane is all about a good time in a heritage building. Good selection of cocktails and great food add to the charm of the ambience here. It also features a great selection of music from Wednesday to Saturday.
JAO TIM 61 Jalan Sultan, KL
Tel: 03-2022 3897 Website: www.jaotim.com
An elegant venue in the heart of the city, Jao Tim absolutely drips with Old World charm but also serves up an interesting array of offerings. Now also stepping up as an events space, the outlet gives life to a whole new set of musical offerings that stand out.
Sharin sings both solo and with his 'rockustic' trio this week at On Line Pub.
ON LINE PUB
32 Jalan SS20/10, Damansara Kim, PJ
Tel: 03-7728 0532
The one and only Temple of Rock continues to thrill nightlife enthusiasts as it shows a whole new generation just what it takes to get it right with a mix of pub grub, chilled beers and loud music. Three nights of music a week for now, but what a selection the boys behind the bar serve up. On Saturday, On Line comes alive as the Temple of Rock kicks it into high gear, albeit on an acoustic note. Inimitable, and irrepressible, rocker Sharin swaps his electric axe for a more toned down acoustic guitar, but joining him on stage is his Rockustic partner-in-crime Al Hafiz to set the night on fire.