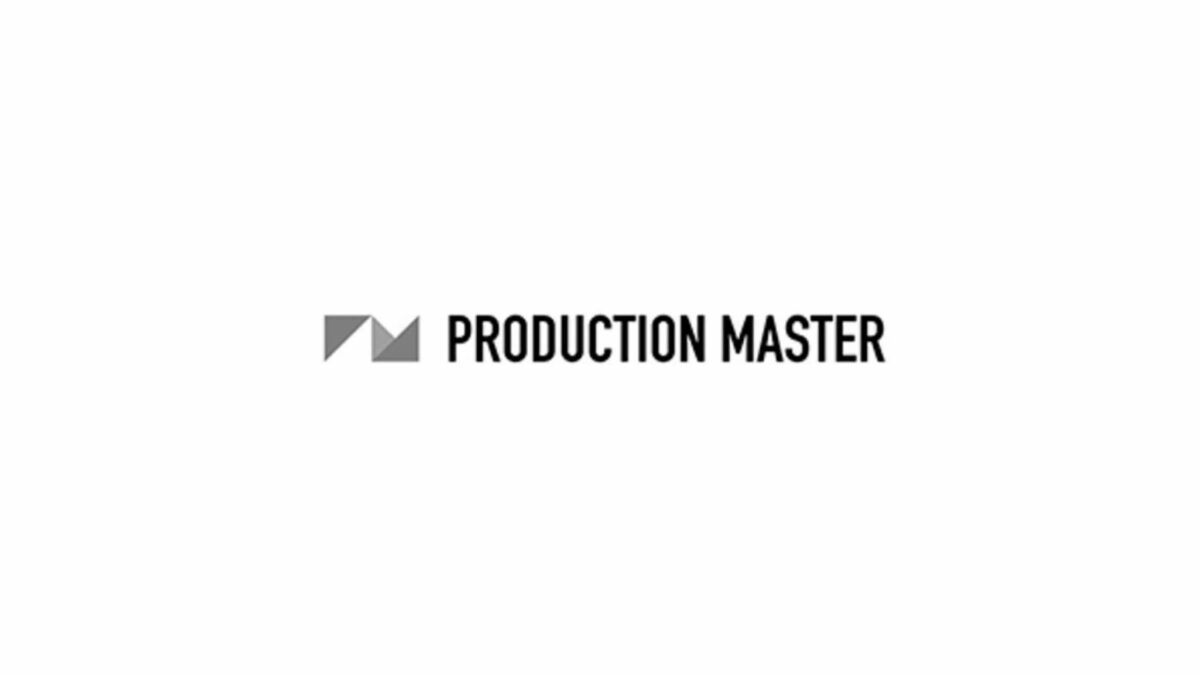 Prepare for heavy hitting bass, seriously catchy loops, and supreme lead sounds – we'd like to welcome Production Master to RouteNote Create!
If you're like me then you're always on the hunt for huge sounds. Sounds that drop jaws, scrunch up bass faces, and make people swing their hips with their arms in the air. Well, I have some good news for you!
Production Master's reputation almost always precedes them. Their catalog of samples features sounds from many renowned artists including Drumsound & Bassline Smith! In fact, Production Master is the producer collective behind Philosophy Recordings – an EDM record label with a reputation for great sounds.
The collection of producers in the Production Master fold brings dazzling presets and sample packs straight to your DAW. Their focus is on EDM music, including styles such as Trap, Deep House, Dubstep, and Drum & Bass. On top of those infamous styles, Production Master offers sounds suited to Big Room music, Melbourne Bounce… the list really does go on!
Ultimately, if you're quest is one to find professional EDM samples that are ready to use straight out of the box then Production Master is about to rock your world. Let's take a look at some of their sample packs!
---
Tantrum Desire
If you're a fan of Drum & Bass then chances are you've heard of Tantrum Desire, and you may have seen them perform. Well, they're undoubtedly one of the biggest names in DnB, and with a plethora of tracks on channels such as UKF and remixes for Laidback Luke, Rusko, Skrillex, Utah Saints, and more, who wouldn't want to get their hands on their samples?
Now, the 'Tantrum Desire – Technique Essential' sample pack allows you to download their signature sound at the click of a finger. In this mind-boggling, groundbreaking monster of a DnB sample pack, Tantrum Desire has created an enormous collection of explosive basses, epic leads, energizing synths, extra-tight drums, and unbelievably versatile drum loops. As a result, you can instantly spice up your DnB productions.
---
Tech House Hype
You can almost feel your studio turning into a club just by how lively the cuts are in this pack! Expect to find funky melodies and dark ambient loops, rich piano stabs, minimal techno top loops, chord synth stabs doused in reverb, moving soulful chords, rhythmic percussion, thumpin' kickdrums, hard-hitting claps and snares, subtle moving basslines, vocal ambient cuts, FX and much more!
---
Afterlife – Modern Deep House & House
It's time to get ready for your next deep house hit with 'Afterlife – Modern Deep House & House'. The sounds that await you in this pack will give you a great opportunity to create a radio-ready track in no time! You can get creative with the astonishing loops & perfectly tailored sounds in this pack and create irresistible movement on the dancefloor!
---
Iconic Chart Topping Trap
This pack gives you the tools to create unavoidable, chart-topping beats. Iconic Chart Topping Trap is loaded with vigorous drums, aggressive drum loops, blazing 808s, ecstatic FX loops, and a ton of inspiring melody loops. Furthermore, the loops contain lit keys, wavy pads, saucy plucks, and a whole lot more!
---
Ski Mask G-House & Bass House
Ski Mask – G-House & Bass House is an exciting pack offering the latest house movement infused with old 90s school riffs. This pack gives you a plethora of sounds suitable for G-House, Bass House, Jungle Terror, Hybrid Trap, Dubstep, and other bass music subgenres.
---
Psystyle – Psytrance Vs Rawstyle
Psystyle – Psytrance Vs. Rawstyle offers a divine mix of psychedelic psytrance sounds and aggressive, raw style samples to create a one-of-a-kind rave gem. Inside you will find the most intrusive raw style kicks, bold psy kicks, destructive screeches, vigorous vocal loops, crystal clear drum fills, energizing synth loops, otherworldly atmospheres, raw glitches, FX elements, and so much more!
---
Retro Wave – Synthwave And 80's Retro
'Retro Wave: Synthwave & 80's Retro' is an XL pack that will take you back in time! This pack will surely satisfy your senses if Synth Wave is the musical style that you are gunning for. On 'Retro Wave: Synthwave & 80's Retro', Production Master focused on an authentic experience of the classic Synth Wave characteristics.
Created with infamous analog synthesizers such as the Yamaha DX7, Roland Jupiter-8, and Virus TI, Production Master used genuine 80's sound production & processing techniques to bring this pack to life. This pack is chockfull of vintage analog sounds, loops, and one-shots just as they would sound in 1980-1989.
---
Evil Nightmares
With distressing sounds and intimidating loops, Evil Nightmares is the most unsettling cinematic soundbank you'll find. Filled with deeply disturbing braams, horrifying drones, cinematic drum loops, and creaking strings, you'll experience sonic horror like you never have before. Add chilling vibes to your productions or create the creepiest soundscapes for trailers, games, radio, or television with this frightening cinematic soundbank.
---
Alchemy – G-House & Bass House
The Alchemy (G-House & Bass House) sample pack delivers you the ultimate collection of Bass House sounds. You'll find it's packed with steady basses, premium drums, and supreme vocals, and it really is a perfect fit for every Deep / Bass or G-House producer! 
Filter through its many premium loops & one-shots including EDM keys, spaciously fluorescent pads, an artillery of ambiance and effects, and, of course, some heavy-hitting bass sounds.
---
Nemesis – War Of The Gods
Now, Production Master state that 'Nemesis – War Of The Gods' is their "most ambitious pack to date". While that may be true, this cinematic sample pack offers a world of orchestral possibilities world with over 2 years of work in one neat package. Several cinematic composers right out of Hollywood took part in the making of this project, and various singers with an opera background feature in the recordings.
'Nemesis – War Of The Gods' will take you on a journey of blockbuster proportions. Find vocals, a catalog of live instruments, sound effects, soundscapes, and orchestral percussions right here! Unfortunately, the RouteNote Create edition does not include the Kontakt instruments.
---
Check out Production Master's catalog of sounds and much more on RouteNote Create! Download 100 royalty-free one-shots, loops, FX & full sample packs right now for $2.99!