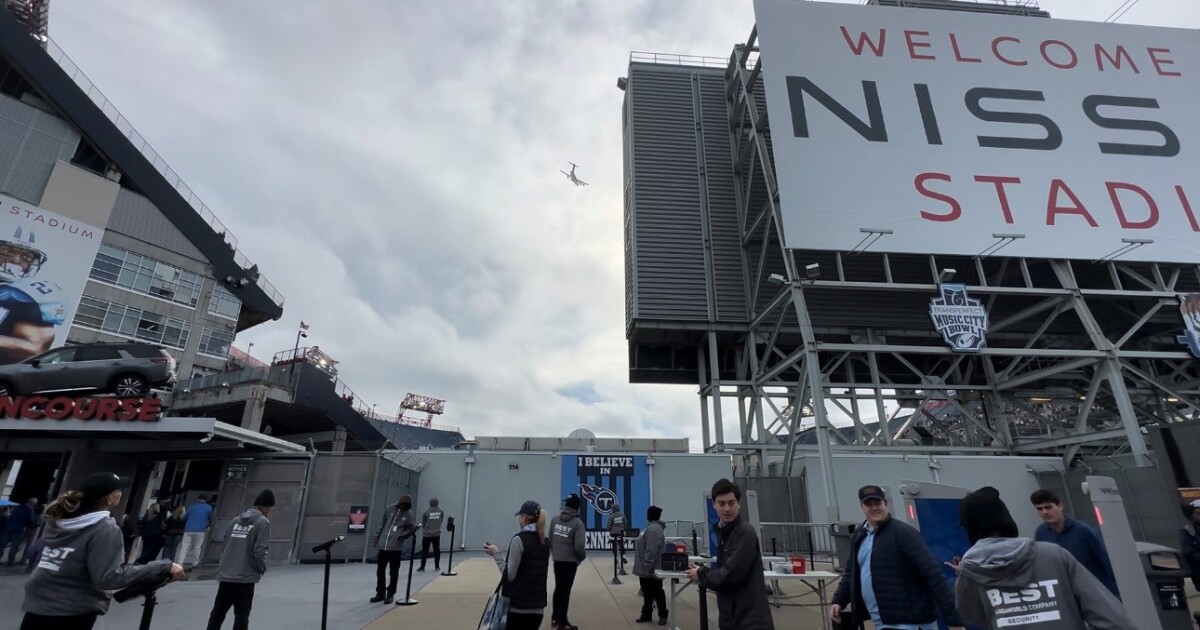 NASHVILLE, Tenn. (WTVF) — Music City welcomed thousands of people for New Year's Eve fun — and that included some passionate football fans.
On Saturday, Iowa took on Kentucky in the "TransPerfect Music City Bowl." The Hawkeyes took home the win, with a final score of 21 to 0, but many fans at the Music City Bowl are really looking forward to spending New Year's Eve in Nashville.
"Ten to 20 years ago you wouldn't have this atmosphere. It's overwhelming; it's a lot to take in," UK fan Christopher Moore said.
"We knew it was going to be the Country Music Capital, and we all love country music," Iowa Fan Janet Sarchett said.
"I was talking to friends in Colorado and Minnesota, and they were mentioning how Nashville is the place to be for New Year's Eve," UK fan Terri Millette said.
This football game was a rematch between the Iowa Hawkeyes and Kentucky Wildcats.
The team in blue defeated Iowa in last year's Citrus Bowl. Of course, Kentucky fans hoped their team would take home the win again this year, but Iowa came out on top this time.
Some fans say that when you're attending a football game in Music City, you're just happy to be here to ring in the New Year.
"To come here and see how vibrant the city is and everything — also, how it's been expanded has been awesome. I think the term NashVegas holds truth," UK Alumni Association President Antoni Huffman said.
---
Get NewsChannel 5 Now, wherever, whenever, always free.
Watch the live stream below, and download our apps on Roku, Apple TV, Amazon Fire TV and more. Click here to learn more.
---