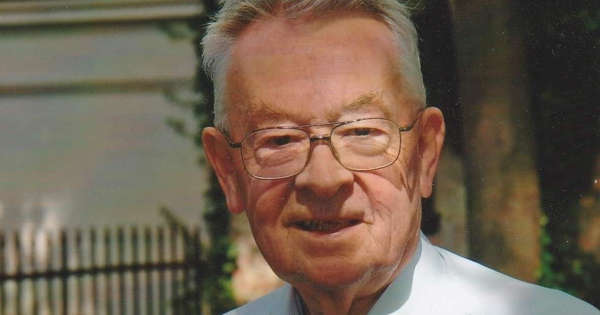 George Taylor, music teacher. DRSAM, BMus, ARCM, FRSAMD. Born: 1934. Died: 2022, aged 88





© George Taylor had a gift for helping students tap their talents
George Guthrie Taylor, one of Scotland's most influential and inspiring musical educators, has died at the age of 88.
Born in 1934, George grew up in Dumfries and, although baptised into the Church of Scotland, sang as a boy chorister in the choir of Saint John's Episcopal church, discovering an interest in choral music and composition. He studied violin, piano and composition at Glasgow's Royal Scottish Academy of Music, graduating DRSAM, and took further qualifications from Durham university (BMus) and the Royal College of Music in London (ARCM).
After working as a music teacher in Glasgow schools in the late 1950s and 1960s he joined the staff of the RSAMD in 1969 as a lecturer in harmony, counterpoint and composition teaching in the Senior and Junior departments. He also taught at the Music School of Douglas Academy (Milngavie) as its first harmony teacher while working for the SQA as an examiner, setting the Higher Music syllabus, and was influential in designing the courses which would lead to the RSAMD attaining degree-awarding status in 1994, the first Conservatoire in the UK to do so.
He was instrumental in establishing extramural classes in Music at Glasgow University, attracting many adult learners, and from 1982-2007 was organist at Carstairs Church. In 2000 he was made a Fellow of the RSAMD and retired from there in 2001.
Retirement did not agree with George, however, so when he was approached by the Aberdeen City Music School in 2002 to head up its academic music department he accepted the invitation and travelled between Lanark (his home from 1967 until his death) and Aberdeen to teach there for three days a week, finally retiring in 2020.
A committed Christian, George converted to Catholicism in 2007 and regularly served as organist at Saint Mary's Roman Catholic Church in Lanark, playing for the visit of Cardinal Keith O'Brien.
His influence on church music throughout the UK includes former students occupying lectureships at Glasgow University, London's Royal Academy, the Royal College of Music, King's College London, Cambridge University and the Royal Conservatoire of Scotland, formerly the RSAMD. He was fluent in French, Italian and German, and was also highly proficient in mathematics and an accomplished botanist.
Although remembered as an extraordinary teacher – academy students queued up to be taught by him – George was also an incredible musician; a versatile keyboard player, both as pianist and organist, a skilled choir director, composer, arranger, an experienced orchestrator and, in his earlier years, a sought-after chamber musician regularly appearing alongside Joan and Hester Dickson as guest violinist.
George pursued academic research into the music of Swiss composer Willy Burkhard and had assimilated the music of Luca Marenzio and Claudio Merulo long before professional Early Music groups began recording their music. He would surely have become one of the world's great composers had his self-effacing nature not prohibited any such ambition, and he never sought academic or administrative promotion since these would only distract from his intellectual pursuits and vocation as an educator. George was most himself when he was teaching Harmony & Counterpoint, however, and in this area he was quite simply a phenomenon. He had absorbed the music of every composer imaginable and music would drip from his pen onto manuscript paper with ease. As a virtuoso teacher he gave others the ability to learn for themselves so that when he was pressed to write the definitive book on Harmony & Counterpoint he would reply that his students were his book. "It's not the problem itself that's difficult" he would say, "it's how you think of it that makes it difficult. Change your approach and the problem disappears." And with this philosophy he inspired generations of students, so that those who struggled to get past the first chapter of any music theory book suddenly found that they were composing freely.
He felt that if students had spent an hour with a teacher, they should leave the room being able to do something that they couldn't do when they entered it, and while he lamented the later watering down of music curricula he was never snobbish about what might enthuse students musically. He was also extremely skilled at recognising what kind of musician a young person might become, whether they would be a performer or whether their gifts lay elsewhere, and this made George a powerful asset to Douglas Academy, Aberdeen City Music School and the Junior Department of the RSAMD; hundreds of musicians and teachers credit him with helping them recognise their calling.
But while he could improvise a fugue, a chorale prelude, a Song Without Words with astonishing fluency, he tookmore pride in the fact that students who struggled would be sent to him as the person most likely to be able to help. He was also years ahead of the profession in terms of recognising learning disabilities and developed methods to help students effectively.
Generations of students will remember him as the most outstanding teacher of music they would ever meet and one of the finest musicians Scotland has produced, but George was also a man of genuine humility, sincere faith, unshakeable loyalty, loveable humour and a sorely missed friend.
He is survived by his sister Mary, his nieces Enid and Helen, and his legacy continues through the work of the thousands of students he taught throughout a stellar career which extended over 60 years.
Obituaries
If you would like to submit an obituary (800-1000 words preferred, with jpeg image), or have a suggestion for a subject, contact gazette@scotsman.com
Subscribe
Subscribe at www.scotsman.com/subscriptions