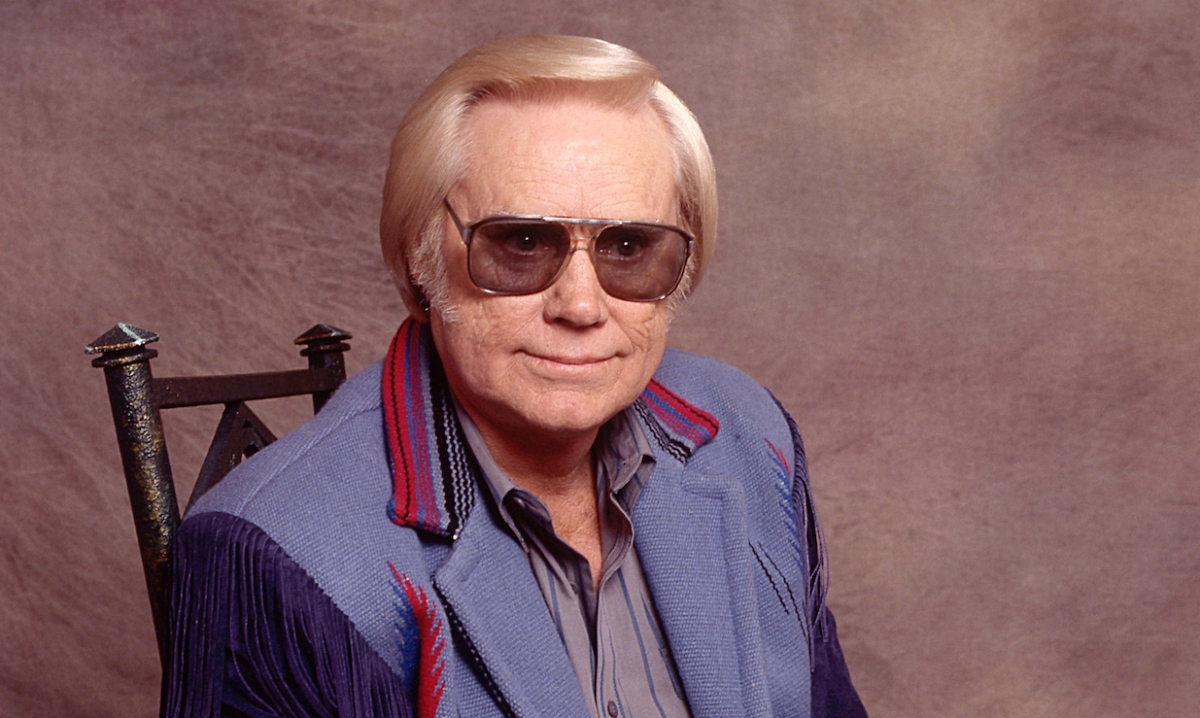 Country music icon George Jones had several nicknames, varying in their implications. For instance, he was known as "King George" because of the place he made for himself in his chosen career. However, he was also known as "No Show Jones" because there were times he was too intoxicated to perform.
George Jones was nicknamed 'King George' and 'the Rolls Royce of Country Music'
Born in Texas, Jones began his music career with street performances as a child to help provide for his family (Biography). He started performing in dive bars as a teen and soon moved away to work at a radio station. He married at 18, divorced for the first time soon after, joined the Marines to avoid jail, and cracked country music's top 10 in his mid-twenties.
Through his music and unique voice, Jones earned the nicknames "King George" and "the Rolls Royce of Country Music," two of the more positive things he was called. "King George" has a simple indication, suggesting Jones earned a place as country music royalty. He was also called "the Rolls Royce of Country Music" due to his deep, smooth voice.
George Jones was nicknamed 'No Show Jones' because he skipped his shows sometimes
Jones earned the nickname "No Show Jones" because he didn't always show up for his shows, and sometimes he was drunk when he did. His alcoholism and drug use made him unreliable, as Reba McEntire once experienced.
His producer, Billy Sherrill, told The New York Times Magazine that Jones eventually developed a cocaine habit. "A lot of the missed shows did start when he was all messed up," he explained. "You can't push a rope."
"Jones has always been laid-back, just never did care," Sherrill said. "He told me one time — everyone was all mad at him because he'd missed a big gig somewhere — he said, 'Look, as long as I can go into a Holiday Inn lounge with a guitar and make a living, nobody's going to push me around.' So he's got this thing."
Jones confessed, "Of course, I was pretty wild. I was pretty wicked."
"That old stuff will make you do things that you later on wish had never happened. But there's not much you can do about it because it's spilled milk. You just have to clean up your act, and that's what I did. I wouldn't have it any other way now," he added.
George Jones was nicknamed 'the Possum' because of his face
According to Texas Monthly, Gordon Baxter, once a deejay at KTRM like Jones, explained the country music legend was nicknamed "the Possum" as a young man because of his facial features.
"One of the better deejays, Slim Watts, took to calling him George P. Willicker Picklepuss Possum Jones," he shared about the George & Tammy inspiration. "For one thing, he cut his hair short, like a possum's belly. He had a possum's nose and had stupid eyes, like a possum."
Despite that origin story, some observers have pointed to how Jones brought his career back from the dead several times as also being like a possum.
How to get help: In the U.S., contact the Substance Abuse and Mental Health Services Administration helpline at 1-800-662-4357.