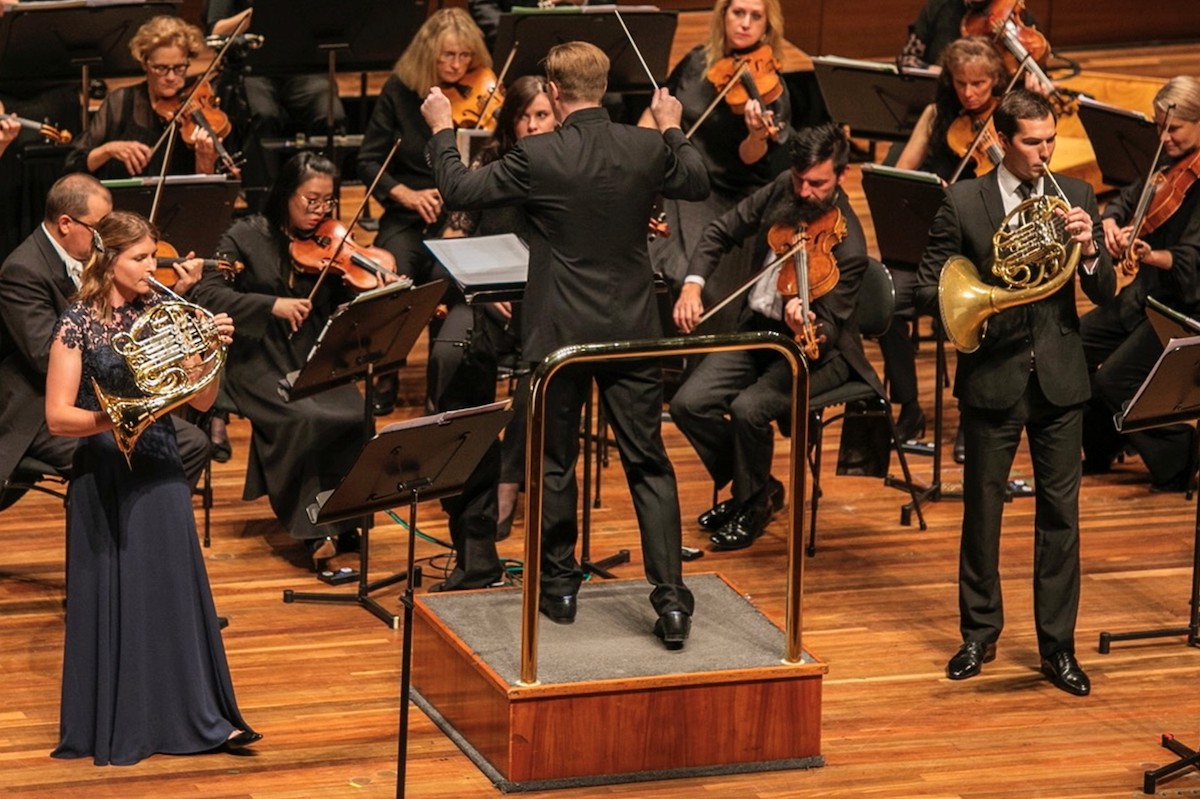 One of Australia's oldest symphony orchestras, Melbourne's Zelman Memorial Symphony Orchestra celebrates its 90th birthday in 2023.
Founded by the amateur players of the Melbourne Symphony Orchestra in 1933, and named after the esteemed Melbourne violinist Alberto Zelman Jr, who died six years before its founding, the orchestra has given at least three concerts each year since. It is now one of Australia's leading community orchestras, comprising more than 60 players in a full symphonic ensemble, performing classical, romantic and 20th-century symphonies and concertos with guest soloists.
Led by Artistic Director and Principal Conductor Rick Prakhoff, the Zelman's birthday celebrations begin in March at the Melbourne Recital Centre with a musical tour of Vienna featuring works by Strauss, Kreisler and Korngold. Canadian violinist Alexandre Da Costa is guest soloist, playing his 1701 "Devault" Stradivarius in a program reflecting his passion for Viennese music. Da Costa will conduct the orchestra with his bow in the Stehgeiger fashion, a technique he has mastered.
On Saturday 17 June at Methodist Ladies' College, Kew, Zelman Symphony will present two Australian works: Opal: Double Concerto for Horns and Orchestra by Melbourne composer May Lyons and Haunted Hills by Margaret Sutherland. It will also play Brahms' Symphony No 1.
The orchestra's actual birthday will be celebrated on 10 September with Mahler's Symphony No 2 at the Melbourne Town Hall. The venue – in which the orchestra debuted in 1933 – will ring with the massed voices of the Melbourne Bach Choir and featured soloists, soprano Anna-Louise Cole and mezzo-soprano Belinda Paterson.
The birthday celebration concludes at MLC Kew on 25 November with a concert of Bruch's Double Concerto for Clarinet and Viola partnered with with the world premiere of a commissioned work composed by Sydney-based composer Harry Sdraulig and Sibelius' Symphony No 2.
---
For more information on the Zelman Memorial Symphony Orchestra's 2023 season, visit its website.