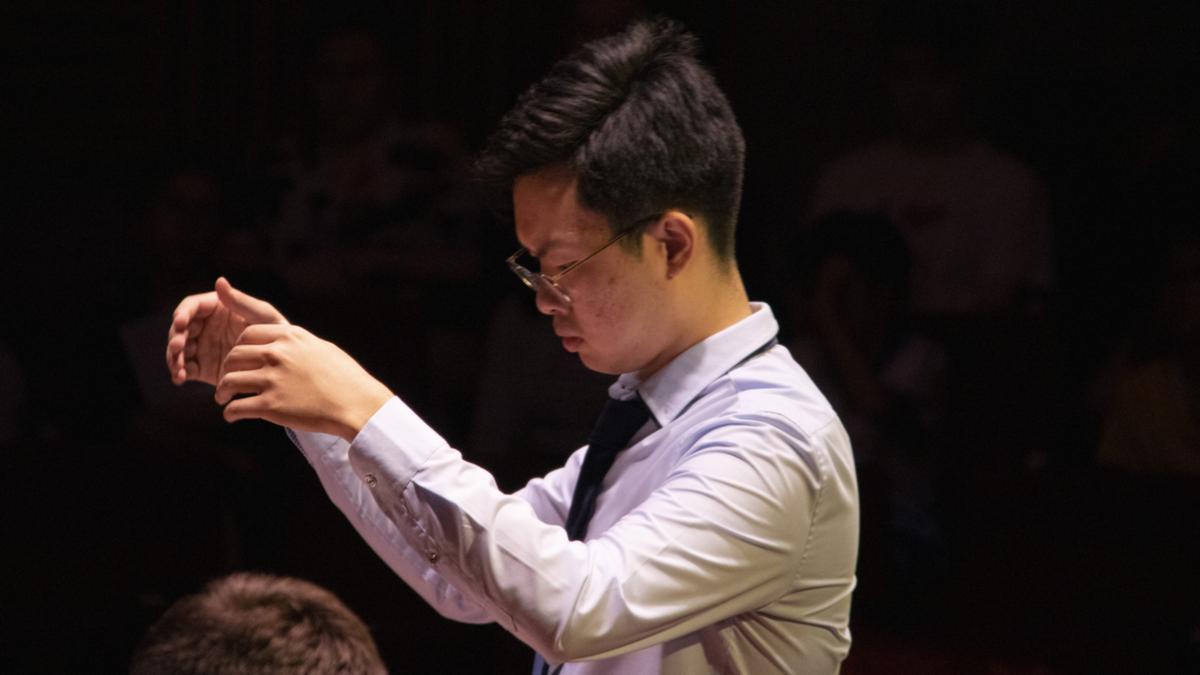 Music composer Jonathon Jie Hong Yang is a rising talent whose work includes composing an orchestral piece entitled Brave the Wave for more than 120 WAAPA musicians. In 2021 he won the WA Screen Academy Award for Excellence in Music Composition for his work on three short films. He is studying for his master's degree in music composition.
What's your greatest ambition?
To write orchestral film music that is played by major orchestras around the world.
What was your happiest moment?
My happiest moments have been the chances I've had to share my music in live performance with my friends and the audience.
What would you say to encourage other young people to achieve their goals?
Everyone's goals, dreams and definition of success are different. Do not let other people's opinions of what you are doing stop you from pursuing your goals or diminish the achievements you have already made. They may not understand the significance of your achievements and goals.
What is your favourite animated movie character?
Hiccup from the How to Train Your Dragon trilogy.
What talent do you wish you had?
I wish I had perfect pitch, which is basically the ability to immediately discern what note any given sound is producing. It would make parts of my job a lot easier, for instance, music transcription.
What's your dream holiday destination?
I would love to visit New Zealand, specifically Hobbiton in Matamata.
How and when did you start in your talent?
I started composing music in high school. I was heavily inspired by my passion for film, game and TV music and wanted to pursue a career in music composition to one day fulfil this dream of composing music for these mediums myself.
What's your favourite . . . ?
Music artist: John Powell.
Item of clothing: Hat.
TV show: The Legend of Korra.
Smell: Fun fact: I cannot smell!