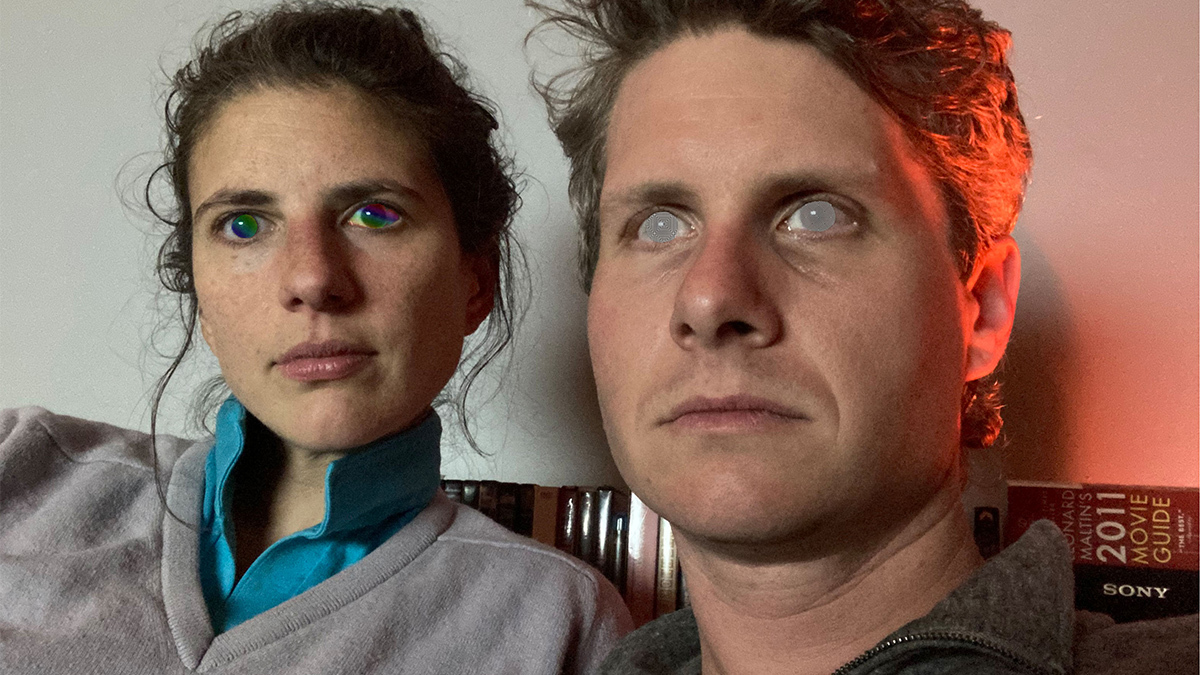 During the political tumult and COVID-19 spikes of autumn and winter 2020, when the world felt overwhelming, Gossip Wolf often found brief respite via the self-titled debut album by Chicago duo Midnight Minds, which came out on cassette that September. Allison Trumbo (director of outreach education for Music House) plays violin, guitar, and flute, while Rob Logan (drummer for Desert Liminal) adds drum machine, percussion, and synthesizer; together they improvise gently throbbing psychedelia and blissful ambience. Last week, Midnight Minds dropped a brand-new tape, Angsty Bodies (via Tone Deaf Tapes, the in-house cassette label at the record store of the same name), and it further refines the duo's peaceful jams. Through headphones, the album recalls the infinitely pleasing moments between hitting the hay and drifting into dreamland—sort of like an acid-rock automatic ASMR trigger. Who couldn't use something like that?
Midnight Minds captured the music on Angsty Bodies live with a single handheld digital recorder.
If you've got an itch for hardcore and metal this weekend, Chicago four-piece Bovice can help. On Thursday, February 9, metal-focused Avondale record shop Meteor Gem hosts a free listening party for their gnarly album Dreaming of Paradise, released last fall by Albany label Upstate. The listening party runs from 6 to 8 PM; the band will sell merch, and Meteor Gem's stock will be discounted 15 percent for the duration. The next night, Bovice kick off a tour by headlining a jam-packed bill at Cobra Lounge.
When Bovice recorded Dreaming of Paradise, they had a five-piece lineup with two guitarists.
Chisel's February 16 reunion show at the Empty Bottle is extremely sold out, but on Friday, February 10, Big Star hosts a release party for the Numero Group's double-LP reissue of the band's final album, 1997's Set You Free. (Full disclosure: Leor does occasional contract work on Numero reissues, but he wasn't involved with this one.) The band will DJ at the party, which runs from 6 to 10 PM.
The original 17-song version of Chisel's Set You Free, without the tracks added by the Numero reissue
---
Got a tip? Tweet @Gossip_Wolf or email gossipwolf@chicagoreader.com.