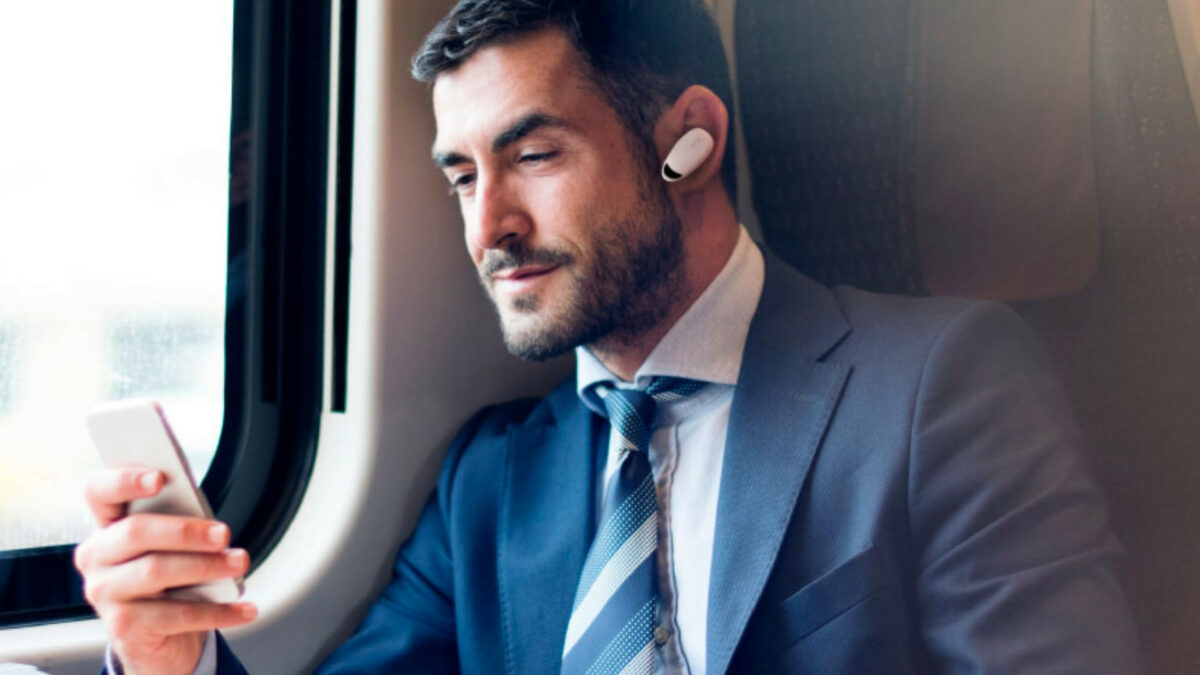 "This device is also accompanied by a mobile app that can inform users of instant air quality information. The whole set of Airvida T1 enables everyone to enjoy both clean air and fresh music wherever they go."
People have increasingly shown concerns over air-related issues and Airvida T1 claims to address those worries.
Through ible's unique Breathing Pathway Eco Ion Technology, Airvida T1 produces negative ions which can attach to approaching harmful airborne particles and turn them into bigger and heavier chunks that will then fall to the ground.
By this mechanism, it can remove 99.9 percent of pollen, allergens, PM2.5, and 99.7 percent of viruses including COVID-19. 
Instant Air Quality Index
Airvida T1 comes with the Airvida Connect app that offers instant AQI (Air Quality Index), PM2.5, and pollen information based on users' locations.
The app sends a notification about air quality every morning to prepare users for the air pollutants and allergens they may encounter during the day. 
Despite its purifying activities, the music-listening experience of Airvida T1 is surprisingly not compromised. It adopts hybrid active noise-canceling technology to let users focus on their tune without the disturbance of external noises. 
Airvida T1 also provides speedy and stable connectivity to users' smartphones through the latest Bluetooth 5.3. In addition, Airvida T1's consumer-focused design makes it fit various occasions. 
Each earbud weighs only 9.5 grams and is comfortable to wear for hours. The battery can last for five hours when both air purifying and music playing operate (more than 24 hours when only turning on the air purifying function).