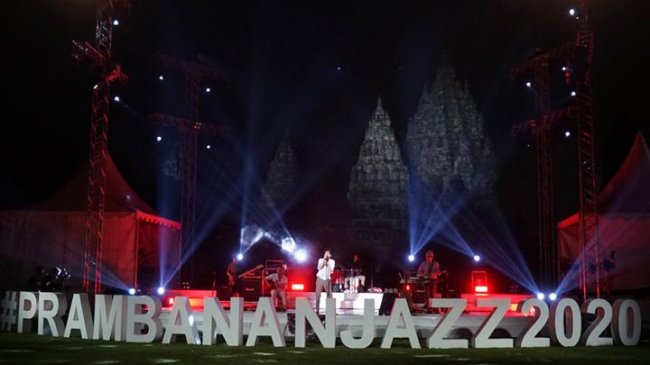 TEMPO.CO, Yogyakarta – The 2023 Prambanan Jazz Festival is preparing to welcome Gemini, a singer from South Korea, to entertain the young audience who enjoy K-Pop music. The musician, who is famous for his song called 'Know me' that went viral on TikTok, will appear on the stage set in Prambanan Temple, Central Java.
The founder of the Prambanan Jazz Festival, Anas Syahrul Alimi, stated the reason for bringing in a K-Pop star was to attract the attention of a younger audience influenced by the Korean Wave. "I have a dream of making a K-Pop festival," said Anas at a press conference in Yogyakarta, Wednesday, December 21, 2022.
Anas explained that the event does not need to only consist of jazz music, that's why they would feature a K-Pop artist in the festival. He pointed out several jazz festivals from overseas that did not feature all jazz music genres. There were two to three artists who performed songs outside the genre of jazz.
Not only from South Korea, the festival which will be held at Prambanan Temple, Central Java, will also feature artists from Pakistan and Saudi Arabia. A legendary music group from France, Gipsy King, will also perform at the event.
Gipsy King is known for their music with a touch of traditional flamenco and salsa. The group won a Grammy Award for Best World Music Album in 2014, for their Savor Flamenco album.
The Prambanan Jazz Festival will be held for six days, from July 7-9 and July 14-16 next year. This will be twice as long as the Prambanan Jazz Festival held in previous years which was usually only held for 3 days.
Nine international musicians and 60 national musicians will perform at the Prambanan Jazz. Anas said that with a longer duration, there would be more stage performers, which will also be more diverse to entertain the audience.
Apart from the Gipsy Kings, there will also be a performance by Lucky Chop from New York, United States, Broadway, and swing jazz musician Scott Bradlee, who will perform with Postmodern Jukebox and Bond. Meanwhile, several well-known national musicians include Kahitna, Maliq & D'Essential, and Dewa 19.
Shinta Maharani | Translator: Intern / Imaji Lasahido
Click here to get the latest news updates from Tempo in Google News