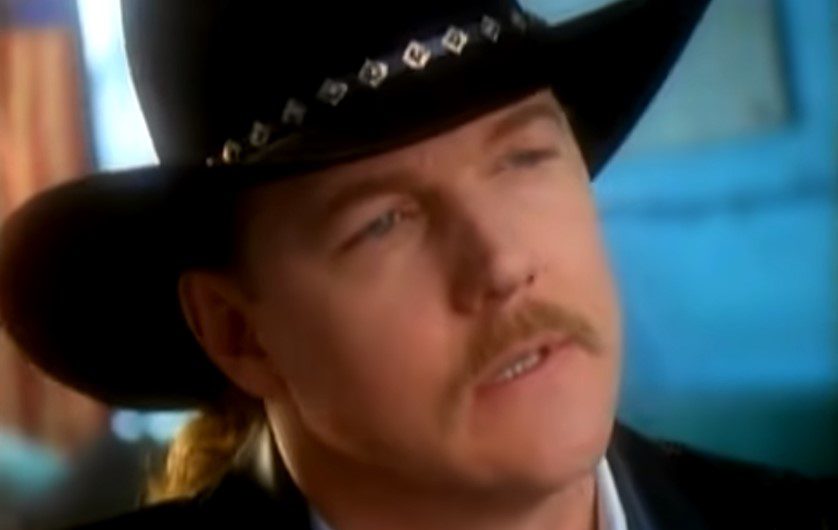 Long before Trace Adkins ever sold 10 million albums, he was a new name just trying to get started in Nashville.
His first big hit, "There's A Girl In Texas," wasn't entirely a true story for Adkins, but he did leave the Lone Star State and its honkytonks in 1992 to pursue his music full time:
"In 1992 I moved to Nashville, Tennessee. I'd been living in Dallas, playing honkytonks out there in Texas. Fast forward to 1994, and I'm trying to get a record deal with Capitol Records.
The guy says, 'Is there a girl in Texas?' I said, 'Hell yeah there's a girl in Texas. There's a bunch of girls!' He said, 'Write me a song about it.'"
And Trace did exactly that, writing the skeleton of what would become his first big hit.
For Trace, the reality of his music pursuit is a little different than the one portrayed in his song. His move to Nashville was largely due to his second wife who wanted to move farther away from his first wife.
She suggested Nashville as a kickstart to Trace, and although their marriage was highly controversial, the rest of his music journey is history.
"There's a Girl in Texas" peaked at number 20, but it is easily one of his better singles. The song finds the narrator leaving Texas and, in many ways, his old identity behind him, knowing that the only person that might ever know him sincerely is the girl he left in Texas.
The video for the song became a big hit on CMT which helped launch his career into another tier of success.
It's a good old fashioned, dream chasin' heartbreaker, and it's Trace Adkins, so you know it's a hit even before you hear it. It was songs like this one and "Every Light In The House Is On," his follow up single, that really helped to establish Trace as a country star in the making.
And the video footage even features a young Trace in his signature cowboy hat and ponytail look.
Of course, this was well before he went off the rails with songs like "Honky Tonk Badonkadonk" and "Swing."