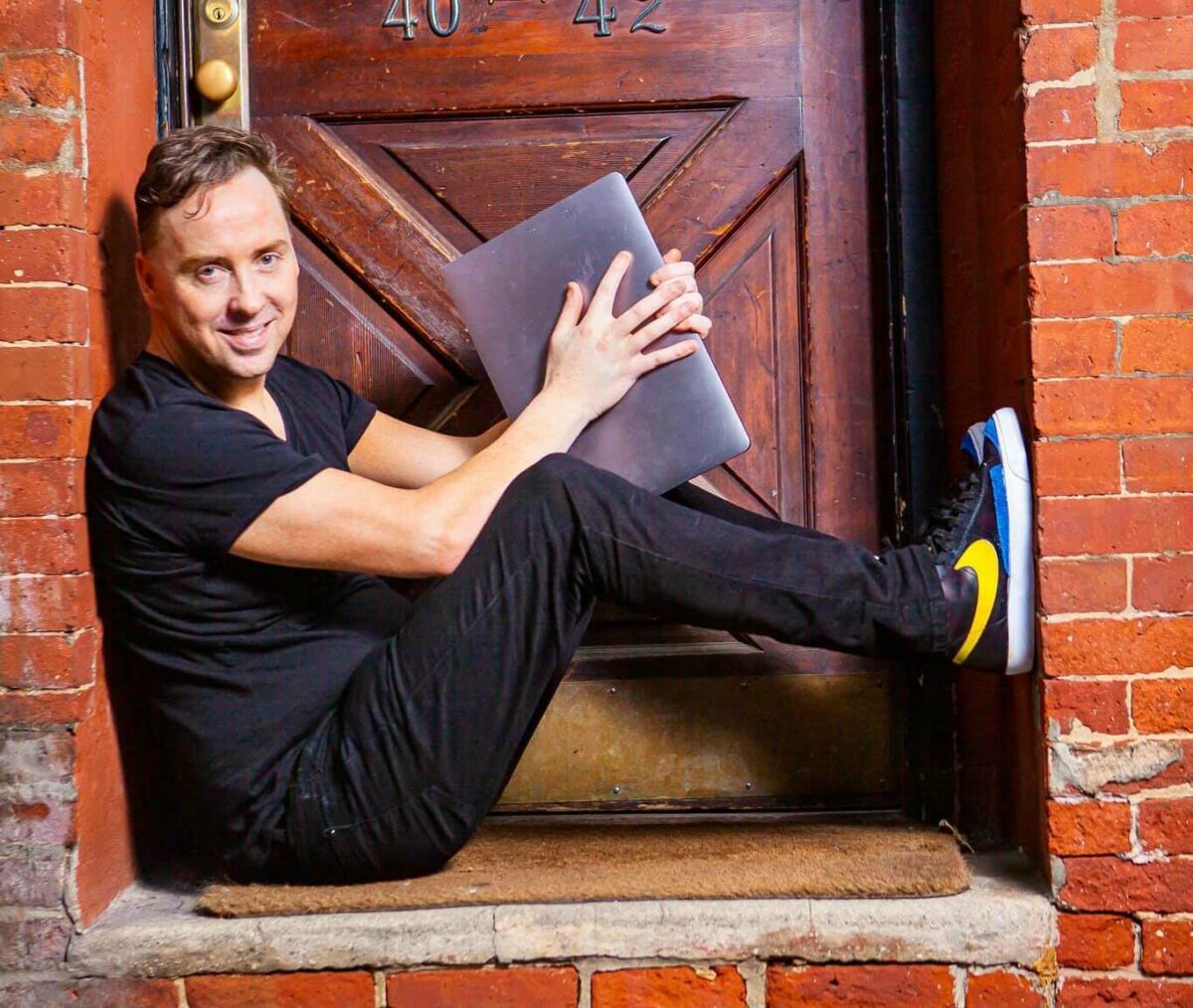 Founder, CEO and Editor-in-Chief Geoffrey John Davies was named as one of the "Resilient Warriors" for The Violin Channel's outstanding innovation and perseverance during the pandemic
Each year, Musical America releases its Top Professionals of the Year award recipients, to highlight the people working behind the scenes of the classical music industry. The 2022 "Pros" were chosen from over 100 nominations, the largest number to date.
"Given the political, financial, and health crises of the last half-decade, we wanted to recognize the leaders who have dealt with the pandemic and its aftereffects through game-changing innovation or sweat equity, or both," Musical America editor Susan Elliott wrote.
The Violin Channel's founder Geoffrey John Davies was among industry professionals, including Verbier Festival's Director Martin T:son Engstroem, Caramoor Center for Music and the Arts' Artistic Director Kathy Schuman, Kaufman Music Center's Executive Director Kate Sheeran, Harlem Chamber Players' Founder, Executive and Artistic Director Liz Player, Heifetz International Music Institute's President and CEO Benjamin K. Roe, and Detroit Symphony Orchestra's General Manager Kathryn Ginsburg, honored this year.
For a full list of chosen professionals, click here.
Musical America acknowledged the efforts of The Violin Channel, and in particular, The Violin Channel's Vanguard Concert Series — produced and broadcast to great acclaim during the pandemic period.
Series 1 of The Violin Channel Vanguard Concerts, which premiered in the Spring of 2021, garnered over 4 million views internationally. The mission of the project was to support artists during and post-COVID-19 by giving them ownership of the material and making the programs available worldwide for free.
Series 2 was released this fall, with all full episodes available to watch on The Violin Channel's YouTube.
"The Violin Channel has led the industry through Covid and they've done it because it's the right thing to do," said Michael Hill International Violin Competition Executive Director Anne Rodda.
Co-produced by Geoffrey John Davies, the Alphadyne Foundation, and veteran performing arts executive Charles Letourneau, each concert features a custom look and feel created by Creative Director David Katzive. Each episode was shot in 4K with seven cameras at the Kaufman Music Center's Merkin Hall, in New York City. The artists performed in front of a 41-foot-long and 11.5-foot-high background curved LED wall that incorporated gently moving colors, patterns, or scenic views customized for each performer. The result is a musically and visually stunning product that redefines the virtual concert experience for audiences worldwide.
"We worked extremely closely with each of the artists to create a résumé piece for them," said Davies. "Not only did we pay the performers real fees for their performances, but we also created the ultimate promotional materials and gave the artists the right to use them at no cost in perpetuity."
"These were made with TV quality and we're looking into TV broadcast opportunities," he added. "These were made specifically to be a digital, online experience; they were far from just a recorded concert."
Founded in Brisbane, Australia in 2009, The Violin Channel is now headquartered in New York City and continues to flourish as one of the most important platforms for classical music worldwide.
In 2015, Geoffrey was also named by Musical America as one of the 30 "Most Influential Professionals" in the classical music industry.
As part of its mission, VC aims to keep classical music culturally relevant and make news and content freely available and accessible.
"The Violin Channel upholds standards of true reporting and sharing without bias," New England Conservatory Viola Professor Kim Kashkashian has said.