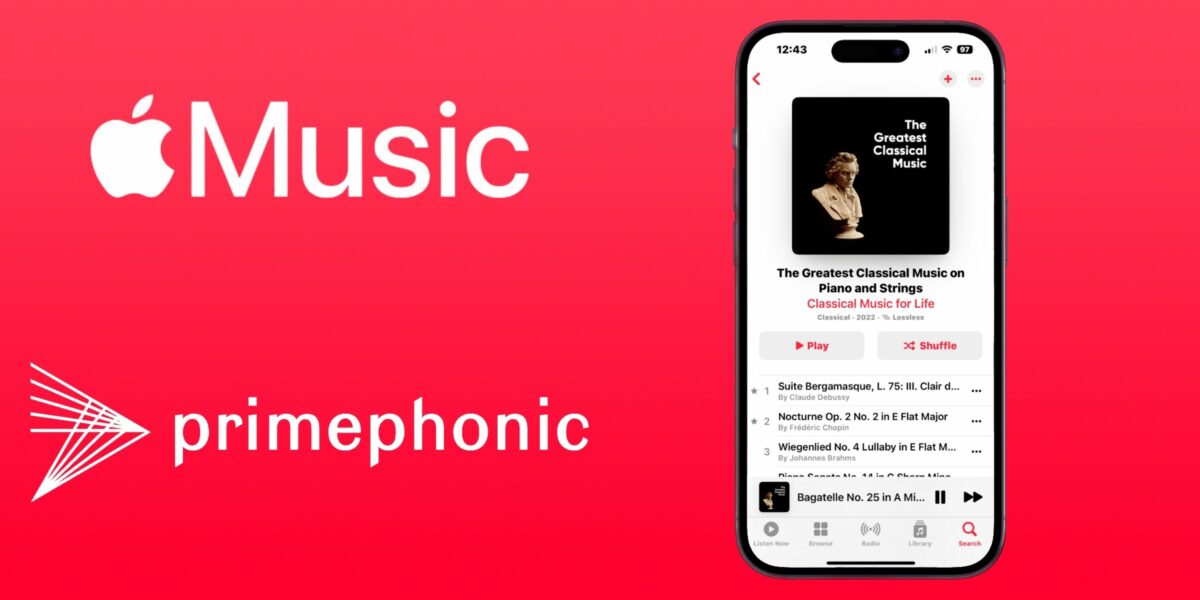 Apple acquired Primephonic in August last year and planned to combine and release its own classical music app by the end of 2022. But where is it?
Apple acquired Primephonic, a classical music streaming service, in Aug. 2021 and planned to launch a dedicated classical music app of its own by the end of this year. More than a year later — and with less than two weeks remaining before Apple misses its target — where is the company's upcoming streaming service? Apple routinely purchases smaller companies to incorporate their technology into its products and services. The company has acquired services like DarkSky and high-profile names like Beats over the years. Regardless of the type of purchase, every company Apple acquires usually fits into its portfolio of products and services in some way.
Apple Music is a streaming service tailored to the average listener, with over 100 million songs across various genres. But not all streaming services take that approach. Tidal is a service that offers high-quality music streaming, and Primephonic — the company purchased by Apple — solely aimed to provide quality classical music to users. Though there is classical music on the main Apple Music subscription service, the company must have seen a potential market for a standalone classical music app. However, classical music metadata doesn't work as modern music does via streaming, which poses a problem to potential service providers.
Related: Miss Apple's iPod Classic? Listen To Spotify Or Apple Music On Web Version
Apple's Plan For A Standalone Classical Music App
When Apple announced its purchase of Primephonic in August 2021, the company said it would immediately incorporate some classical music features into Apple Music and planned to release a classical music app by the end of 2022. Apple provided existing Primephonic subscribers with six free months of Apple Music and immediately ceased new subscriptions to the classical music app. Apple shuttered the service soon after on Sept. 7, 2021. However, more than a year later, the promised Primephonic is nowhere to be seen.
There has been no mention of Apple's planned classical music app since that date, and there are just days left in 2022 for the company to reach its own proposed deadline. Apple might have decided to delay the launch of the app to 2023 or is looking for a way to integrate the service fully into Apple Music. Meanwhile, the company has introduced brand-new features to its main music streaming service, like Apple Music Replay and Apple Music Sing. It's unclear where Apple's dedicated classical music app stands in 2022, but it doesn't look like the company is meeting its goal more than a year after taking Primephonic offline.
More: Apple Music's Take On Spotify Wrapped Is Here: How To See Your 2022 Replay
Source: Apple