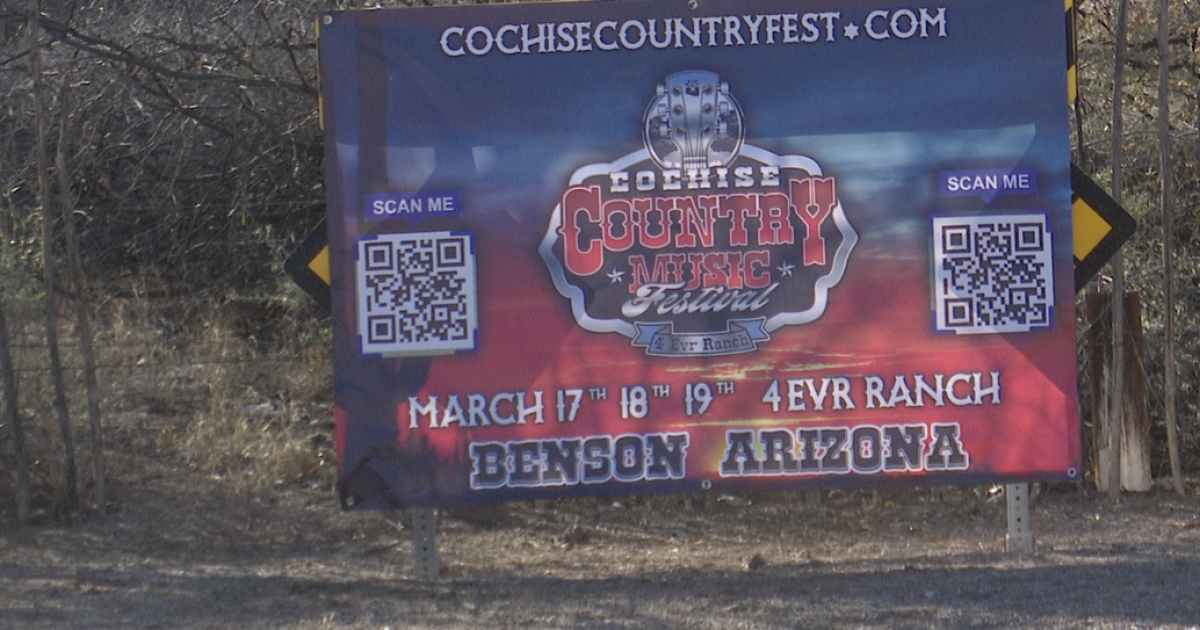 COCHISE COUNTY, Ariz. (KGUN) — As soon as Del Thola bought his Benson ranch back in December, he knew he was going to bring a music festival to Cochise County.
The 20-acre land was home to livestock, which is evident through the various stalls and barns on the property. Come the middle of March, Thola and his family will have a large open piece of land specifically for country music fans to gather and have a good time.
"I grew up on country music," he shared. "I wanted something to do for Cochise County and the Benson area, but the response has been phenomenal and I was not expecting that at all."
The Cochise Country Music Festival is scheduled to take place Friday, March 17 to Sunday, March 19 and will feature one headliner per day.
Joe Nichols will perform Friday; Sawyer Brown plans to headline on Saturday and Clay Walker is scheduled for Sunday evening.
Thola said he worked with agencies out of Tucson to help find artists to come for the festival. While the event is called a country music festival, the lineup includes blue grass artists too.
"I think it's more of a down-home festival," Thola said. "We're trying to keep it low key. I want everyone to come, relax and have a good time."
Although public knowledge of the event is fairly new, the community is already welcoming it.
"I didn't think the response would be as good as it was," Thola said. "It's kind of gone a little bit bigger than I was planning actually."
He has a maximum of 10,000 tickets for sale and is expecting the festival to near capacity all three days.
Thola also plans on setting up vendors and food trucks on the property throughout the weekend.
For more information, please visit their website.
——-
Alexis Ramanjulu is a reporter in Cochise County for KGUN 9. She began her journalism career reporting for the Herald/Review in Sierra Vista, which she also calls home. Share your story ideas with Alexis by emailing alexis.ramanjulu@kgun9.com or by connecting on Facebook, or Twitter.