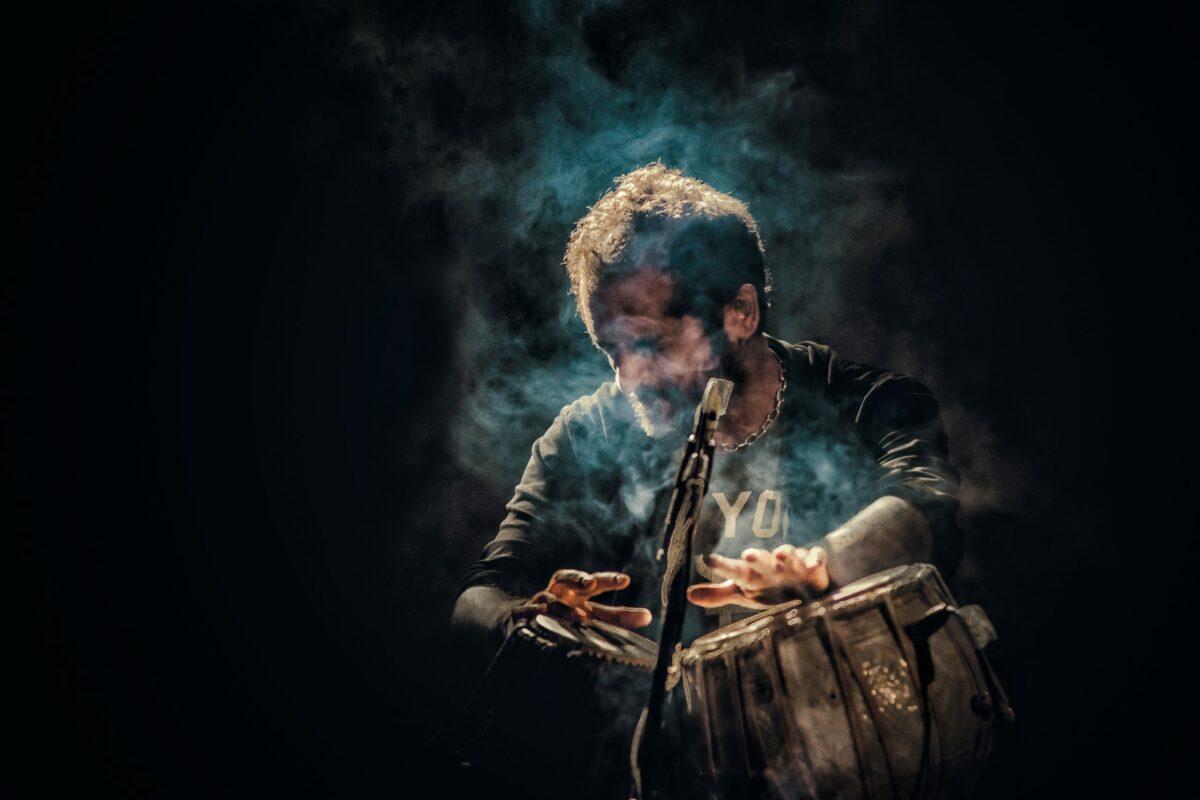 From his second time at the White House to year-ender gigs in Goa to ambient and audio-visual projects, Karsh Kale has had a productive 2022 as he shuttled between India and the U.S.
Earlier this year, he was invited to be a part of Diwali celebrations at the White House in Washington D.C. "This time I was invited as a guest. It was a great time celebrating with so many contemporaries and people who work I am a fan of at White House," he says over email. In 2013, the multi-instrumentalist performed at the White House, being introduced by then-president Barack Obama at the Asian American Pacific Islander gala celebration as an artist who "fuses the best of east and west, mixing eclectic beats with the sounds of his heritage and creating music that's distinctly his own."
Nearly 10 years on, the gesture by Obama and the American government at large kept Kale in the U.S., by his own admission. And he further honed a sonic signature that's been part of his work for decades now. It can be heard in 2021's two-parter Touch EPs and most recently with digital art and music experience called the Delicious Design project, commissioned by Glenmorangie.
The five-minute song and visual is a collaboration between the brand, Kale and visual artist Studio Moebius aka Nikunj Patel. Kale says, "Often times we get asked by a brand to produce something that they already specifically have in mind but with this project, they really let the both of us be artists." The groovy electronic-fusion track seldom strays away from Kale's proclivity for drum and bass, tabla and flute arrangements, with Studio Moebius's visuals slowly unraveling different animated settings. Kale says the only inputs he had on the visual front was picking the "basic track" and suggesting pace and tempo to suit the initial drafts of the audio-visual project. "I loved working with the final piece as the colors and images added so much to the story," he says.
In addition to the Delicious Design Project, Kale teamed up with another visual artist and musician this year – Siddharth Achrekar, guitarist-bassist for erstwhile Indian rock band Colourblind with Ram Sampath – to release music as Silent Space. An ambient, electronic project specifically for healing, it was even lauded by thrash metal band Testament's guitarist Alex Skolnick. Kale calls it one of his "most favorite projects" of the year. "Siddharth and I both did it as a labor of love and as a gift to all those who had suffered through the pandemic," the artist adds.
Looking back at the year, he counts his friend and dulcimer artist Max Z.T.'s solo album Daybreak as one of his top albums of 2022. With several artists often in rediscovery mode, Kale says he's "always rediscovering" the music of Peter Gabriel and Pink Floyd and that was on repeat in 2022. With the music industry often leaping to adapt or cater to new developments – like blockchain technology – in recent years, Kale says one of the new things he's learned this year is to re-approach and change his thoughts on "the idea and concept of an album." To that end, there's still a solo album and "a few other collabs" in the works for 2023.
Alongside his solo work and collaborations, Kale continues to be a part of film soundtrack work in India and abroad. His favorite soundtrack as a listener and fan was Black Panther: Wakanda Forever ("great film and the music was fab"). For his own part, he adds, "A couple of films are in the pipeline for 2023."
Watch the video from the Delicious Design Project ft Karsh Kale and Studio Moebius below.