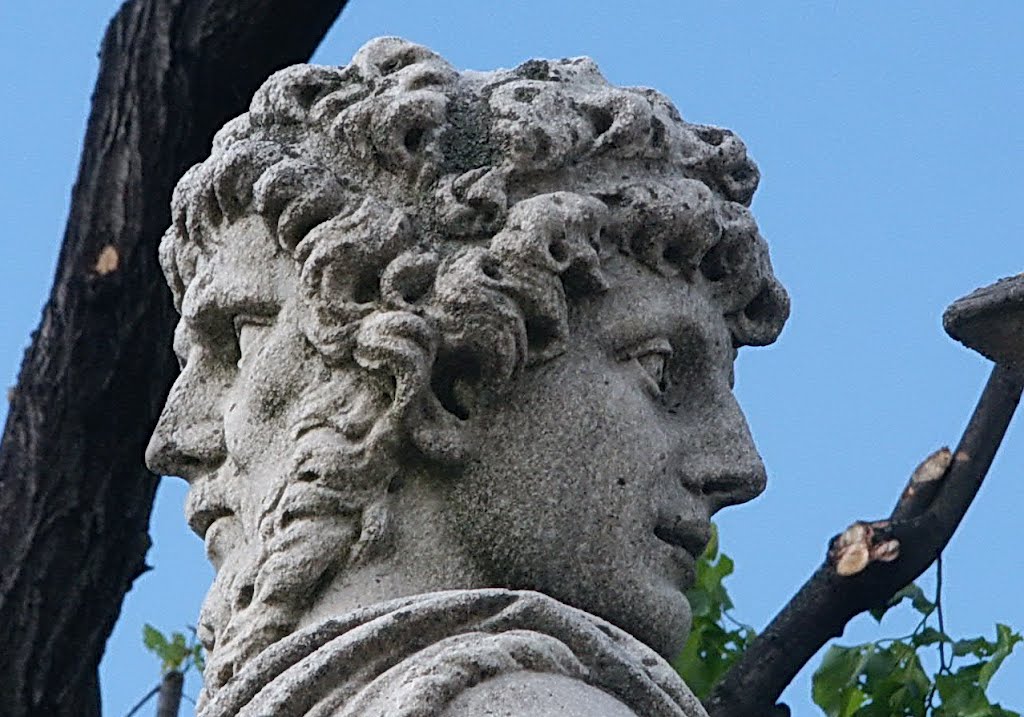 In one of the first Oregon ArtsWatch stories of the year, last January's MusicWatch Monthly, Charles Rose spoke for all of us: "Can we please get some certainty back into our lives?" In the same column, Charles looked ahead to Portland Music Month, a smorgasbord of musical performances in various venues all across the city. PMM is back in 2023 (see their calendar and so on right here), and that sets the tone for what we'd like to think about today, here at the end of another bizarre year.
---
2022: THE CULTURAL YEAR IN REVIEW
---
Let's consider the nature of "certainty"–is such a thing possible? It sometimes seems the only true certainty is uncertainty, but there's a dynamic and realistic way of making certainty, well, at least a little more certain. We're talking about determination, and the robustness of collaboration, the connectivity of community, the power of leadership and organization, and above all, the light of hope.
As we listen backward to 2022 and forward to 2023, we notice several trends and traditions that we might hope to hear repeated in the year to come. Let us trace them, one thread at a time, through the year's reporting here at Oregon ArtsWatch.
Meet the next year, same as the last year
Another important festival returning once again: the beloved PDX Jazz Fest, about to enter its twentieth year. (You can get ready for PDX Jazz 2023 right here). Early this year, Angela Allen reported extensively on the history of jazz in Portland, and you can read her three-part preview and one-part review here:
The William Byrd Festival is another landmark that returned this year (read Daryl Browne's coverage of that right here), although it remains to be seen whether the long-running festival of Renaissance music concerts and lectures will be returning next year. Stay tuned, folks: when it's announced, you'll hear it on Oregon ArtsWatch. Daryl might even craft another of her crossword puzzles to celebrate. (Test your wits with July's Byrd-themed PuzzleWatch, right here.)
Portland Opera continues to demonstrate a laudable commitment not only to contemporary music but also to contemporary themes. This is nothing new for them–the present author remembers well their productions of As One and The Difficulty of Crossing a Field and The Little Matchstick Girl, and just this year they commissioned two new operas. Dmae Lo Roberts interviewed the creators of Beatrice on her Stage & Studio podcast in September.
The other commissioned opera creator? Damien Geter, with with librettist Lorene Cary. In PO's press release, Geter describes Jubilee, which will center on the story of the Fisk Jubilee Singers:
The Fisk Jubilee Singers are one of the most important threads that bind together the fabric of American music and culture. Their performances brought the spiritual—which serves as the foundation for much of America's popular music even today—into the concert hall. Yet their story and artistry are still unknown to many Americans. So, Lorene and I choose to share it in the same manner they expressed themselves: through song, and with the grandeur they deserve: through opera.
More on Geter later. This year, Portland Opera produced the U.S. premiere of the queer-themed Canadian opera The Sun Comes Out, eight whole years after its original premiere up north. You can read Angela's review of that right here. Another of PO's productions, The Central Park Five, merited three stories in ArtsWatch:
In the current season, PO keeps that up. They produced Carmen earlier this year–they're obliged to keep the war horses alive, and bless 'em for it. Later in the season–next March–they're staging Kamala Sankaram and Susan Yankowitz's Thumbprint, on the troubling-yet-inspiring subject of Pakistani human rights activist Mukhtar Mai.
In May, Portland Opera hosts and collaborates with Terence Blanchard, best known to some as Spike Lee's longtime collaborator and to others as the composer of Fire Shut Up In My Bones–the first opera by a Black composer premiered at The Almighty Met (this was, by the way, last year). Some other big names on this program: PO artistic advisers Geter (conducting) and Karen Slack (singing), plus baritone Will Liverman (read about his recent adventures in Portland in Alice Hardesty's review).
Earlier this year, James Bash talked to PO's Priti Gandhi and Sue Dixon about all of this, and you can read that right here.
Where the music comes from
It's often said, bitterly and in jest, that in classical music, "world premiere" means "last performance." Not so for My Words Are My Sword, a collaboration between Oregon composer Jasnam Daya Singh and Memphis-based actor Darius Wallace. This past spring, Angela covered the work's premiere from two angles: a pre-show preview and a post-show review. In the former, she described it like this:
Music drama? Collage? Spoken-word piece? One-man show? Multi-media chamber collaboration?

My Words Are My Sword is all of those.
In the year ahead, you'll have another chance to experience Wallace and Singh's multi-genre whatsit at The Reser–the latest addition to Oregon's large-scale venue landscape (ArtsWatch Maestro Bob Hicks reported on that in March). The original players (Singh, Wallace, Portland Chamber Orchestra under the baton of Yaacov Bergman) will perform My Words Are My Sword on January 14.
Note that this "repeat performance" involves the creators as performers–a successful method employed by composers as diverse as Joan Tower, Philip Glass, and J.S. Bach. Oregon's most recent adopted composer, Andy Akiho, is another of these.
We simply adore Akiho, don't we, dear reader? He's been a favorite here since his first appearances with Chamber Music Northwest damn near a decade ago. This summer, Brett and Charles profiled Akiho's latest composition–the Grammy-nominated Seven Pillars–when it rolled into Portland as part of CMNW 2022.
Akiho has multiple upcoming appearances on the Oregon music calendar for 2023. One of the first concerts of the year happens in Milwaukie (home of Dark Horse Comics) on January 15: Akiho will perform (and, presumably, spin records) as part of Third Angle New Music's new Decibel Series. The series is another in a long line of creative programming from 3A, who have been known to haunt wine bars and jazz clubs and rooftops and rail museums. Also in the series: Portland Percussion Group co-founder Christopher Whyte in February and multi-instrumentalist extraordinaire Machado Mijiga in March.
In April, Akiho dons his Oregon Symphony Creative Alliance hat for the season's last Open Music concert–this in preparation for the symphony's performance the following weekend of his concerto for steel pan and orchestra, Beneath Lighted Coffers.
David Schiff is another longtime favorite here, and he was performed pretty frequently around Oregon in 2022. This April, the nearly-homonymous David Shifrin played Schiff's Homage to Benny at The Old Church (read about that here). In May, Angela previewed two Schiff premieres coming in the summer, Prefontaine and Vineyard Rhythms. In typically excessive ArtsWatch fashion, Brett also wrote a preview of Prefontaine, and then Angela reviewed the performance itself. Later, Angela and Charles reviewed two different performances of Vineyard Rhythms at CMNW (read those here and here).
We ran three separate stories on cellist-composer Nancy Ives in 2022, plus a fourth on the art exhibition that ran at The Reser concurrently with Celilo Falls: We Were There, a collaboration among Ives, storyteller Ed Edmo, and photographer Joe Cantrell. In January, Bennet Campbell Ferguson spoke extensively with Ives about her journey as a composer. In June, we performed another pincer movement: Brett on the preview, Angela on the review.
In May, we'd done the same thing to Damien Geter (told you we'd get back to him). Brett spoke to the composer and to Resonance Ensemble director Katherine FitzGibbon ahead of the long-awaited, long-delayed premiere of Geter's An African American Requiem–read that preview here. This time James did the post-concert reporting, with a lovely array of rehearsal and performance photos by audience members and by Rachel Hadiashar. Check that out here.
James covered another living composer twice this year. When Caroline Shaw visited Salem's Willamette University for a residency and performance with Katherine Skovira in February, James was there. When Shaw came back and performed with dancer Anya Saugstad at the Bodecker Skate Bowl in Northwest Portland (part of 3A's season), James was there for that, too. The intrepid Mr. Bash even spoke with the Pulitzer-winner, who confessed a temptation to relocate Pacific Northwestwards:
Postscript: During my phone conversation with Shaw, I mentioned that a number of composers have decided to make Portland their home, and would she consider moving here.

"Oh yeah!" she replied with a laugh. "I talk about it a lot. I even look in Zillow pretty often. I'm dating someone here. It's a beautiful place. I really like the moss here. Great moss!"
Choirs tend to be better about new music than instrumental groups (cheaper instruments, presumably), and you can read about that every month in Daryl Browne's choral column. One episode stands out, an April column spotlighting concerts by In Mulieribus, Choral Arts Ensemble, and Oregon Repertory Singers, all performing (and in some cases premiering) works by living composers. Read that here.
Have you noticed a theme here? We like composers, and we like paying attention to them year after year after year. One of our biggest regrets of 2022: missing out on Shaw's November performance at The Reser with Sō Percussion. But in this case we were able to buy the record (on vinyl no less) from Bandcamp.
One last Oregon composer to talk about, and he's a giant. This year, we said farewell to Tomáš Svoboda. Nobody in Brett's very fine sendoff mentioned my favorite Svoboda anecdote. When I was studying at Portland State University, where the composer taught for three decades, I quickly discovered that Svoboda was a Legend. Everyone who'd been there long enough had hilarious and inspirational stories about him. And a surprising number of those stories were about how he'd be in the middle of teaching a class (say, counterpoint) and sit down to work on his latest composition (say, a piano concerto) while the students did their own exercises. It always reminded me of Napoleon playing chess while discussing war strategy.
My only personal encounter with the man was more an encounter with his music and its devotees, when his String Quartet No. 12, Op. 202 (Post Scriptum) closed a Fear No Music concert in 2017. Here's what I wrote at the time:
The third and final movement sounded to me like spirits soaring out of conflict and despair to ever higher peaks of vital ecstasy. In the composer's words, this quartet expresses "a hidden appreciation that I am still alive even as I have experienced so much pain and sadness about perished souls." Perhaps this is why I can't help think of Beethoven and Bartók, composers who knew more than a little about overcoming personal adversity through the cathartic power of difficult, triumphant, beautiful music.

Svoboda was in attendance, as he often is when FNM performs his music. After the angel wings of the quartet's finale, Ives popped up and strutted out into the audience to give Svoboda a big hug—then dashed back up the stage, took up her cello, and tapped the score with her bow. "We have to do it again! Just the end!" Away they went—Ives, violinists Voglar Belgique and Paloma Griffin Hébert, and violist Joël Belgique—this time a bit more restrained and pensive, but no less transcendent. Regular readers will not be surprised that, as usual, this writer burst into tears.
Follow the leaders
Composers may be "where the music comes from," but as with all things, "it takes a village." Audiences to hear the music, performers to perform it, venues to host, recording engineers to immortalize. And there must be leaders to make it all happen–captains to steer the ship. One must imagine Blackbeard happy, to paraphrase Camus.
There were a few significant shifts in leadership this year. The biggest was Portland Baroque's artistic director showdown, and we're quite proud of James for calling it. In his review of the three concerts hosted by PBO's three prospective candidates, Ref Bash had this to say:
Each candidate showed their best in these concerts. Each landed more than one punch. But I think that Perkins' superb keyboard artistry and deft conducting made for an exceptional one-two combination (leading with a jab and following with a right hook) that gave him a TKO in this festival of candidates.

Does PBO have one of those huge belt buckles for the winner?
No photographic evidence has yet emerged of any huge belt buckles, but a week later PBO concurred and announced Perkins' confirmation (as reported by ArtsWatch Captain Hicks here). I must confess slight disappointment, though Perkins is clearly a wise choice. After reading about another of the candidates, Aislinn Nosky, in James' review of her February concert with PBO–well, I figured the flamboyant violinist-conductor was a natural fit for a Portland organization. Nosky has a contrarian kind of rock star vibe that seemed perfect for a town that supposedly strives for weirdness.
Another big leadership shift: former Portland Opera director Christopher Mattaliano coming back to Oregon and starting up a different opera company. (In the blues this practice is known as "cutting heads.")
James spoke to Mattaliano about OrpheusPDX–its inception and plans for the future–and you can read that here. The short season's two productions then spawned five different ArtsWatch stories: two previews by James, both interviews with singers (Hannah Penn and Holly Flack); reviews of Orpheus and Fall of the House of Usher, both by Angela Allen; and Brett Campbell's preview of Usher.
Phew!
Another change in operatic leadership: this school year, Kelley Nassief took over as Portland State University's Director of Opera and Opera Studios, filling the role vacated by retiring Director Christine Meadows. The ever-busy Bash interviewed her as well. In the choral/cathedral realm, organist and choral director Bruce Neswick retired and was replaced by protégé Katherine Webb. Read about all of that in Daryl Browne's profile here. And in the orchestral realm, you can read about David Danzmayr's first 573 days with the Oregon Symphony right here.
Where there's a will
One thing we love about Oregon: that frontiersy will to thrive that characterizes all our endeavors. Usually, this takes the form not of an egotistical Pioneer Man vibe but a collaborative spirit more in tune with Oregon's anarchist traditions (Eugene's Green Anarchy magazine, the illustrious Le Guin, North Portland in general). And of course we don't mean the "setting things on fire" brand of anarchism–we're talking about the mutual aid variety referenced in Matthew 25:31-46 and further developed by Peter Kropotkin.
That brings us to the Maybelle Community Singers, who are probably closer to Matthew 25 than to Kropotkin. You can read about their past, present, and future in Daryl's profile here. On the more radical side: Renegade Opera, yet another Portland-based opera company. In Max Tapogna's 2021 profile, co-founder Madeline Ross had this to say:
I have always been interested in creating things, and reinvigorating something that is old. The mission with Renegade is to create opera that serves the community. How can we think about our world in a different way? And how can we get opera to do that?
This year, Renegade staged an immersive, interactive adaptation of Mozart's La clemenza di Tito, and Max was there for that too. Read his report here.
My name is–what?
Here we must leave you, dear reader, lest our map become the territory and thereby be rendered useless. The stories that were left out tell a story as complete as the ones collected here. Dissatisfied readers are invited to voice their concerns in The Comments.
As a parting thought, I must explain the year's last (and worst) pun.
The "Janus" part is clear enough. Here we are at the nexus of two years, facing back into one and forward into another, hope and determination on our doubled faces. But why "My name is"–what's the deal there?
Blame Weezer. Their song "My Name Is Jonas" opens their one good LP, 1994's self-titled blue album. The song was written and debuted thirty years ago, in 1992, which means it's older than your grandkids. It's catchy as hell, and we like it better than "Auld Lang Syne." Here's the "Kitchen Tapes" version from '92:
Happy New Year, music nuts, and may your 2023 be bright!