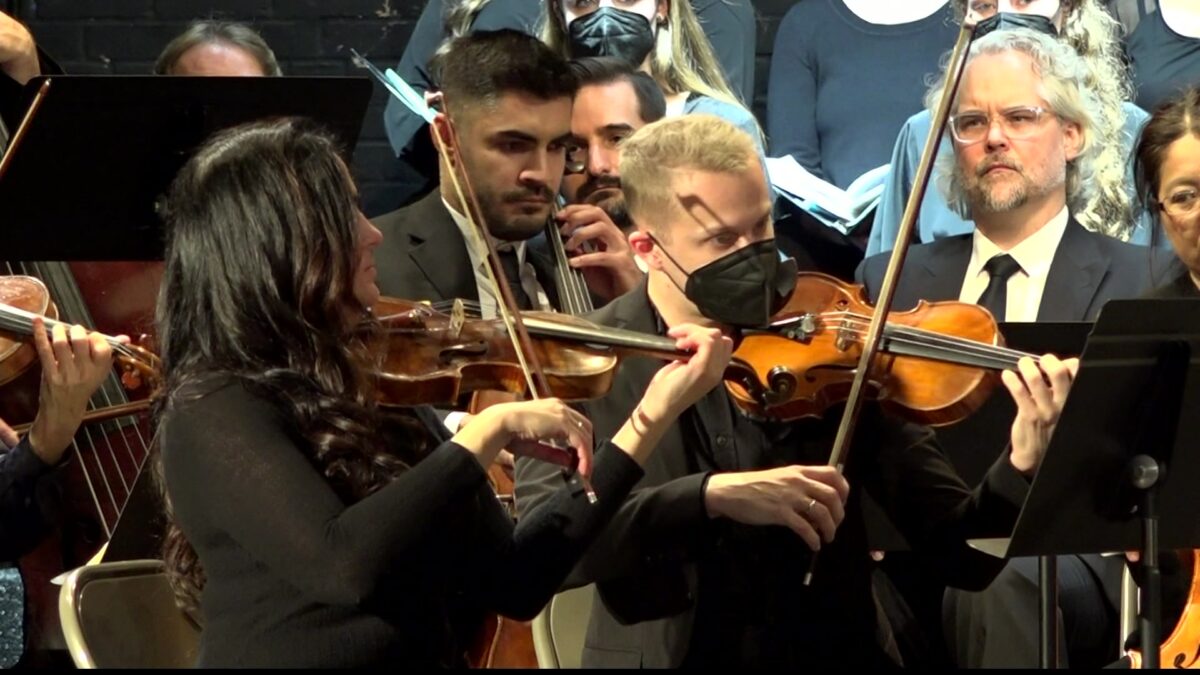 Orchestra of the Bronx and Opera Chorus
perform at Bronx Community College Playhouse
Community members and music lovers
filled the Bronx Community College Playhouse in University Heights Sunday
to watch the Orchestra of the Bronx and Opera Chorus perform for the holidays.
On
the program was Handels Messiah, a three-part composition joined by singers
from the Bronx Opera Chorus and readings from Bronx community members, such as
District Attorney Darcel Clark and Assembly Member Jeffrey Dinowitz.
The
performance was led by conductor Michael Spierman, who founded the Orchestra of
the Bronx 50 years ago with the hope of bringing classical to people from all
walks of life.
The
orchestra consists of some of the finest musicians in the city, many of whom
have been with the ensemble for years.
The
Orchestra of the Bronx rehearses out of Lehman College and is always putting on
concerts free of charge for the community to enjoy.