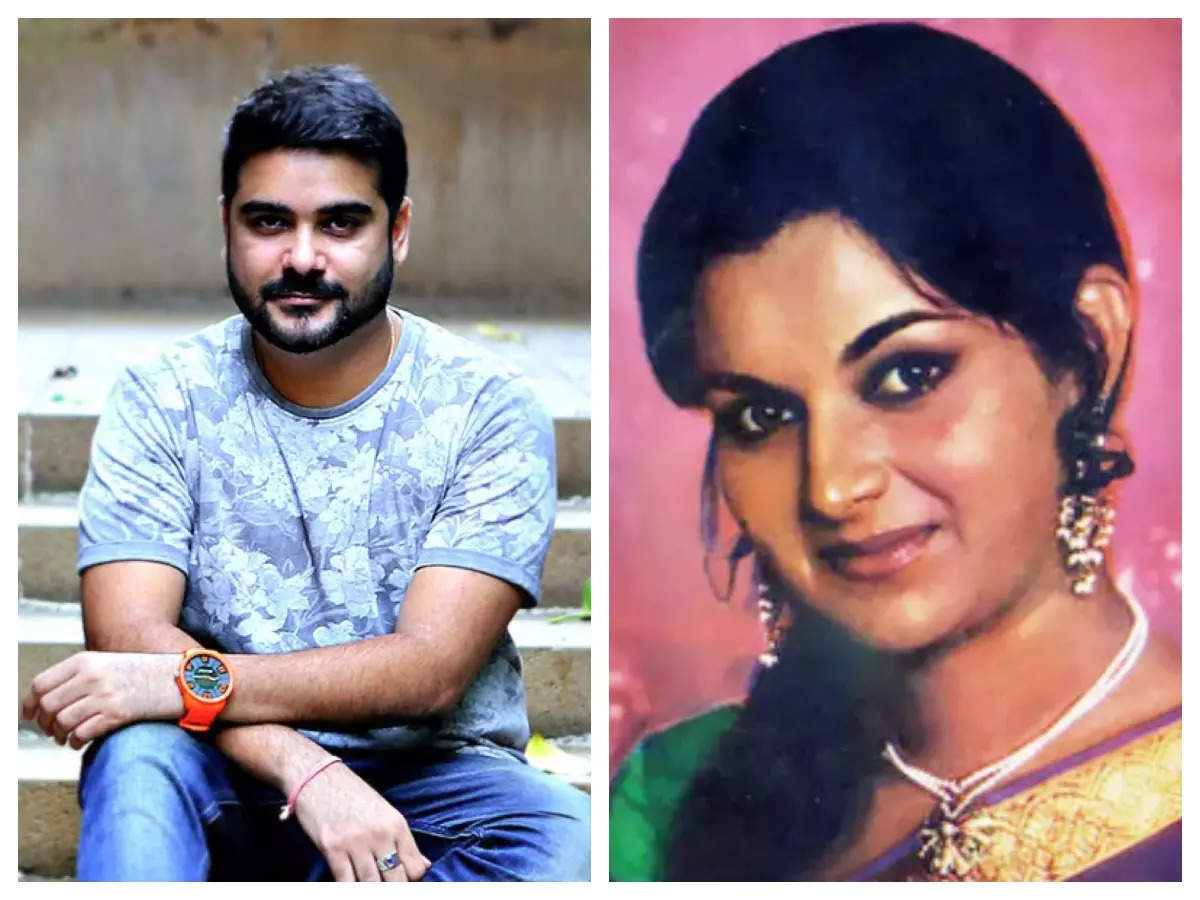 After impressing one and all with his chartbuster songs like, 'Angaat Aalaya', 'Kuni Mhanale', 'Aaple Saheb Thackeray', 'Saheb Tu
Sarkar Tu
' and others, music director
Rohan Pradhan
is all set to compose songs for upcoming biopic '
Ranjana
Unfold' helmed by
Abhijeet Mohan Warang
.
In an exclusive interview with ETimes, music director Rohan Pradhan said, "'Ranjana Unfold' is a biopic on legendary Marathi actress
Ranjana Deshmukh
. She has always been a vibrant personality and had a lot of ups and downs in her life. She was from Parel Mumbai and was born and brought up in the same vicinity. I could connect with her personality immediately as I grew up seeing her aura throughout my childhood. So when makers approached us, we were extremely happy to be a part of such a legendary project. This is our second project with them as i had already worked with them for 'Thackeray'
"I have always tried to do projects that give us an opportunity to explore music in different ways. I always feel people should remember us
Rohan Rohan
as versatile music composers rather than being typecast. And as they say, we are the Musical Kings of Biopic it becomes a great responsibility for us to create a musical world which helps the film in every aspect. I have been very fortunate to be a part of legendary biopics like 'Sanju', 'Thackeray',
Kashinath Ghanekar
,' Rohan added.
"Ranjana Unfold' is a musical and has 4-5 songs which in today's times is difficult to be a part of. The music of this film is going to pursue different shades of her life and will help the story to move ahead. I am looking forward to bringing this wonderful musical journey in front of the audience soon this year," Rohan concluded.
Talking about the film, The name Ranjana Deshmukh is at the forefront among the actresses who made the black-and-white era colourful with her all-around acting.
Born in Mumbai, Ranjana entertained her fans by playing various characters from 1960 to 2000. She entered the film industry at the age of five, acting as a child artist in the film 'Harishchandra Taramati'. At a young age, she won acclaim by playing the lead role in the film 'Asla Navra
Nakoga Bai
'.
The film is slated to release on March 3, 2023.